When it comes to moving with a pet, we know how important it is for you to keep that pet safe and happy. We're pet lovers too, so we know that your dog, cat or any other pet you have at home is a member of your family. We understand that your pet's comfort and quality of life means a lot to you, that's why we want to help you take good care of your pet during your move. There's no end to how much joy and fulfillment people get from their pets, which is why you'll want to make sure that your move is as smooth for your pet as it is for you.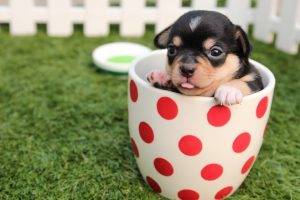 Whether you're moving locally or across a long distance, it's important to know what to do to make things easy for your pet. Since we view our pets as family, it can sometimes be hard to remember that they are not human, and therefore they can't make sense of new settings and events as fast as we can. When your pet doesn't realize that a big change is about to come, such as a residential move, they can become just as stressed out as any human. So, we've decided to give all our fellow pet lovers a few tips to help ease the transition. Here's some advice that will keep you and your pets happy and stress-free during your move.
Go to the Vet
Schedule a trip to your pet's veterinary clinic about two or three weeks before your scheduled moving day. We know that this probably isn't your pet's favorite place in the world, but it's important to make sure that you get in one last check up while your pet is still in a familiar environment. That way if something in your pet's mannerism does change it will be easier to determine whether it's health related, or just part of the move. Also, be sure that you have your pet's medical records and any prescriptions they need before you move. All of this is especially true for people who are moving long distance and don't know who their vet will be in their new home city. If you can, see if your vet can refer another good animal clinic in your new hometown. Getting this out of the way early on is one of the best things you can do for your pet.
Keep Them Busy
During your move, it's important to remember to keep your pet busy and occupied. Planning your move, coordinating with the moving crew and getting things loaded up will probably take all your attention, so it's best if your pet has something else to do. If you own a snake or goldfish, this likely won't be a problem but for dogs and cats, it's usually best to have someone keep an eye on them while you're moving. This is especially true if you plan on using a professional moving crew. With all the unfamiliar activity and a moving crew in your home, nervous animals can easily sneak out the door unnoticed on moving day. Having a pet-sitter or utilizing a local pet hotel may be what's best for everyone.
Lastly, try and get as much of your unpacking as possible done before picking your pet up from the sitter. Being able to devote more time to your pet instead of unpacking will make the transition easier. Also, if you can unpack any of your pet's belongings, such as a doggy bed, it will help make a new home seem more familiar.
Keep Them Close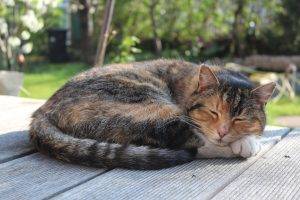 No matter how you're completing your move, whether it's DIY or with professional movers, your pet should definitely ride with you to your new home. It can sometimes be hard to remember that they are not human, and therefore cannot rationally adjust to new settings like we can. In order for a pet to adjust, they must experience something first hand and they need you close by to help assure them that everything is ok. So make sure you have your carrier or container in the vehicle that you will be traveling in to make the transition easier on your pets.
Pet Guidelines
We understand that your pet's comfort and quality of life means a lot to you, that's why we want to help you take good care of your pet during your move.
If you're moving a long distance, it's important to note that the rules and regulations for pets may be different in your new hometown or new building if you're moving into an apartment. You should make sure that you understand the laws and guidelines for pet ownership wherever you live.
Check the rules and regulations before moving your pets. This is another reason that you should go to the vet before you move. While moving, you may need to bring certificates with you showing that your pet has had the proper inspections and vaccines.
State rules. Each state has their own laws and regulations for pet owners. There are many websites, such as AnimalLaw.com, where you can look up state specific legislation regarding pets.
Local ordinances. Make sure you're aware of local laws by checking with the City Clerk's office in your new town. You can learn about any leash laws, licensing rules, limits on the number of pets per household, and zoning laws that may prohibit specific animals in residential areas, such as laws against specific breeds.
Apartments & Condos. Most apartments and condo management companies will be able to tell about their specific pet regulations with a simple phone call. Usually, there's a restriction on the size of the animal allowed within a unit as well as a fee for ownership.
Health certificates. Many states require a health certificate for dogs and some require it for cats and other pets, as well.
Rabies tags. Most states require a rabies tag for cats, dogs, and some exotic animals.
Permits. This usually applies to exotic pets only, but also may apply to certain dog breeds in certain places or to particularly large animals. You may need to purchase a permit before these types of pets can legally reside with you. Ask your veterinarian for help with the application process.
Moving can be stressful for your pets, but with these tips you'll know exactly what to do to comfort them. If you and your furry friend need help moving in the Toledo area, give Stevens Toledo a call or fill out our online form for a free quote.