It is important for you to do research on your prospective moving companies and your due diligence will pay you back when your moving day arrives.
When it comes time to move your family and all of your possessions, you want to hire a moving company you can trust to perform the job well. If you hire the first mover you find, and don't research how reputable they are, you may be doing yourself a disservice by not finding the right mover for you. It is important for you to do research on your prospective moving companies and your due diligence will pay you back when your moving day arrives. Hiring a moving company without industry experience isn't what you want to do when it comes to local or long-distance moves involving moving your home or office. Here are some helpful tips that will aid you as you screen the potential moving and storage companies for your move.
Does the Moving Company Also Provide Storage?
When you relocate to a new home or apartment, you may find that your new place doesn't quite have the space for all your items. If you are moving to a smaller living space, you may want to find a moving company that also provides storage. Being able to have your moving company pack, store, and move your items can help save time, money, and hassle for you or your business.
Does the Moving Company Provide a Free Estimate?
An online or over the phone quote can be a good starting point for planning your moving budget, but a video survey will provide you with a much more accurate estimate. No one likes surprises when you hire a professional to perform a job for you or your business. Understanding this is why a reputable moving company will do its best to provide an accurate quote. See if the mover you are looking into offers free video surveys. If they do, it is a huge plus in terms of the value they are offering.
Accredited, Licensed and Insured Movers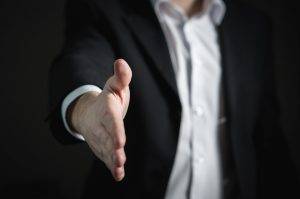 Make sure you read the valuation the mover provides on their moves. Movers are required to include a basic level of protection but may also provide additional coverage options at a cost. The moving company you hire should have a good reputation and be accredited with the Better Business Bureau. Hiring a smaller company that doesn't belong to highly recognized moving organizations and isn't an accredited business can be risky. Some highly-recognized industry associations include the International Association of Movers, the American Moving & Storage Association, and the Ohio Association of Movers. The Better Business Bureau will be able to show any reviews and complaints people file with a company, making it visible what kind of reputation the company has. The Better Business Bureau has provided the public with honest accounts of companies' customer service records for over 100 years. A reputable moving and storage company will employ individuals only after a rigorous screening and background check. This is important because you are hiring professionals to move your family's belongings or your company's commercial assets.
How Long has the Moving Company been Around?
When you go to the doctor, you don't want to be the first patient that physician has ever treated. The same concept applies when you are hiring a moving company. Find a mover that has experience in the moving and storage industry, not a small operation that is just starting up. When it comes to your family's belongings or your business equipment, it is paramount to find a reliable mover with years of experience.