Local Moving Company in Toledo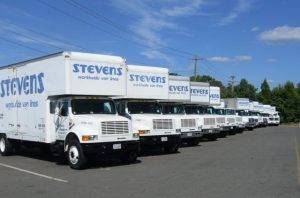 Whether your residence or business is large or small, let the moving and storage experts at the Toledo-based Stevens Moving & Storage of Toledo provide you with the service and satisfaction you expect from the leading local mover. What puts us above other Toledo moving companies is our dedication to customer service and our years of experience. With over 45 years in the moving and storage business, we have a long history in the metropolitan Toledo area and we've always taken pride in serving this community. We offer affordable, quality moving and storage services all while treating our valued customers with the great respect and attention they deserve. See why the communities of Toledo and Northwest Ohio constantly turn to Stevens when it's time to move.
Toledo Movers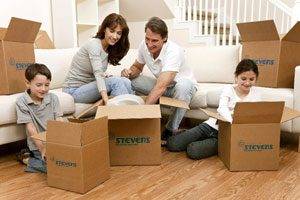 Whether you're coming from Springfield or moving to a new home in Bowling Green, our moving company has the experience in Toledo to make any local move easy. When you're looking for the best local moving companies in the area, remember that Stevens is the Toledo mover you need. We perform 1,500 moves per year, so our local moving crews have the knowledge and experience you require to ensure your move goes according to plan. During our first step, you will set up an initial meeting with one of our moving representatives. Depending on your budget, our representative will create a personalized moving plan just for you. We provide convenient and affordable moving services with an emphasis on customer care and attention to detail. Spend less time worrying about your move and more time enjoying your new surroundings. Let us do the heavy lifting.
Toledo Moving Coordinator
Once we have agreed to your plan, you will be assigned a move coordinator. Your coordinator will be your primary source of moving help and advice throughout your move. Turn to your moving coordinator for packing assistance, moving day scheduling and documentation of your move.
We never want you to ask, "Where's my stuff?" so your assigned coordinator will keep you informed and on top of every part of your plan. Most importantly, your moving coordinator will be available for any questions you may have or to assist with any alterations to your plans. We value your time, so your moving coordinator will make sure that you don't spend it stressing over your move.
Packing Services
With the details and schedules finally ironed out, one the most important events during your personalized plan is packing day! When it's time to start packing, take advantage of the packing services offered by our Toledo movers. When you choose to add our packing services to your moving plan, you can rest assured that our team will take extreme care of all your belongings and treat them with the utmost respect. Packing services include:
On-site packing and unpacking services
Durable boxes, cartons and crates for standard and specialized items
High-quality packing paper and bubble wrap
Specialized handling for items like hot tubs and pianos
Temporary and permanent storage in our safe, secure and climate-controlled facilities around the globe
Toledo Warehouse Storage Services
Our local and long distance movers are prepared to go out of their way to ensure your belongings are transported with the utmost care. Our crews receive yearly training and our fleet trucks go through regular, comprehensive safety maintenance checks to guarantee on-time delivery. Not all moving companies in Toledo take the time to ensure safety and efficiency, but we're dedicated to serving you right. Stevens Moving & Storage of Toledo has local warehouse locations in Toledo as well as a national network of secure, climate-controlled and 24-hour monitored short and long-term warehousing options when you need them. Whether you have large furniture or small antique pieces, we have room for them all. If your moving plans happen to change, don't worry. We make it a point to be adaptable to the conditions of your move because we know that things change. We're ready when you are, no matter what happens along the way.
Contact Us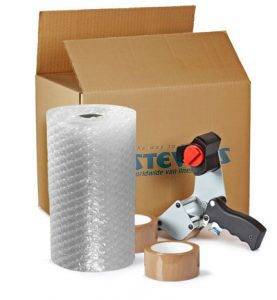 When you're ready to go ahead with your local move, choosing the right local moving company is essential to success. We have experience with the responsibilities and intricacies of any move, allowing us to plan for the expected and unexpected alike. To help you prepare for your move, you can view and print our helpful moving tips list. Whether you're dealing with our courteous and knowledgeable move representatives or our efficient and experienced movers, you can feel at ease knowing your move will be handled with grace. If you have questions regarding the services we provide, contact us or fill out our online form for your free quote today!