Toledo Electronic Recycling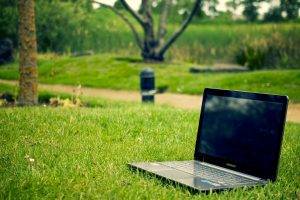 Stevens Moving & Storage of Toledo makes it a priority to get to know the surrounding community and our customers. In becoming acquainted with Toledo and surrounding areas, we've come to appreciate the community. We like to take part in helping the city in any way possible. This is why we provide e-recycling services that we strongly urge our customers to take part in.
Toledo Movers Encourage E-Recycling
Certain phone and computer companies such as Apple are constantly coming up with new technology and updating their products. Businesses need the latest technology, so every day people are upgrading to the newest phone, computer, laptop, TV or other device for their office. This means that electronics are regularly being thrown away adding masses of electronic waste to the environment. Every year, several tons of electronic waste are tossed out harming the environment. Just like paper and plastic, electronics can be recycled, too.
When relocating your commercial business, you may want to start fresh and purchase the newest electronic devices for your company. At Stevens Moving & Storage of Toledo, we offer electronic recycling services to prevent the ever-growing electronic waste problem. We can take your office's old computers, phones, printers and other electronics and discard them in an environmentally-friendly manner. After we have collected and discarded your old electronics, we will provide you with a certificate of disposal.
Recycle with Stevens Moving & Storage of Toledo
At our moving company, we strongly encourage our customers to use our electronic recycling services. By using our services, you can easily help out your community by keeping the environment clean and safe. Give us a call or fill out our free online quote form if you are interested in moving with our environmentally green moving company.
Moving and Storage Company
Our expert moving services make us one of the best moving companies in Toledo. From long distance moves to local moves, we do it all. Our experienced movers offer our customers expert advice and moving tips and carefully plan out the moving process to suit each customer's individual needs. We also offer short-term and long-term storage solutions to house your belongings during your move. Our storage warehouse is climate-controlled to keep your valuables in mint condition in any weather.
Specialty Moving Services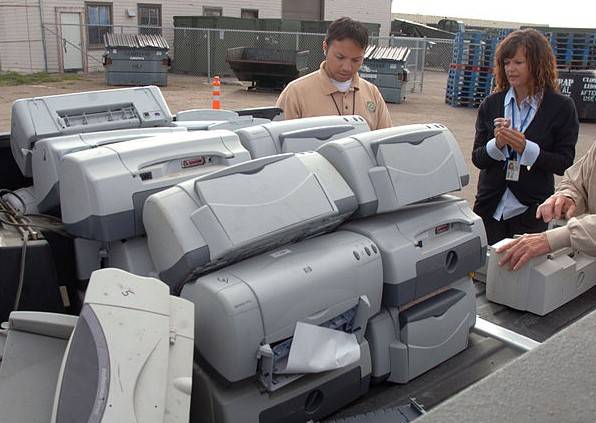 Aside from electronic recycling, we offer several other specialty services you may consider such as FF&E moving services. Our movers are highly-trained in moving large furniture and equipment, and experienced in managing hospital, school relocations and library relocations. With extensive knowledge and experience in the moving industry, our movers can be trusted to provide our valued customers with the best relocation process. If you're moving to or from the Toledo area, make sure to contact Stevens Moving & Storage of Toledo for a top-notch, environmentally-friendly moving experience.