Moving to or from a new place in Toledo, OH can be a busy and exciting part of your life. What may not be as riveting is the responsibility of having to get all your possessions in order. Avoid the fuss and confusion of scrambling around your residence for your belongings. Instead, make your move more manageable by using these basic moving tips and packing tips for apartments.
Packing Tips from Apartment Movers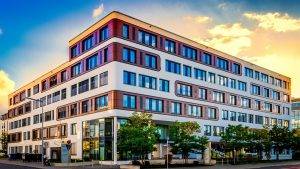 A good place to begin on our moving checklist is sorting and packing. To start, just focus on one room at a time. Gather all your objects or possessions of value and place them on the floor in front of you. Once everything is in one spot, start organizing the items by category. So, kitchen silverware, plates and towels could be grouped together and readied for packing. Categorizing your items will make storing them away for transport easier.
Toledo Apartment Packing Tips
Once all your items have been sorted by theme or use, it's time to break out the moving and storage boxes. Packing away anything you can on your own before the movers arrive can save you time and put some money back in your pocket. Look for undamaged boxes or slightly used boxes. Based on your assortments from the first step, pack away the objects in the boxes. It is important that you place the heaviest items at the bottom of the box and move your way up. Once the box is filled, label the outside of it accordingly and grab the packaging tape. Apply the tape liberally to the top, bottom and sides to prevent unwanted spilling or tears.
Apartment Moving Tips
If you haven't already, try to find an apartment that most closely matches your individual living needs. You need to have an apartment that offers ample space, but not in excess. Those extra dozen square feet may sound enticing, but is it worth the extra monthly charge if you will not be using it?
Toledo Apartment Moving and Packing Tips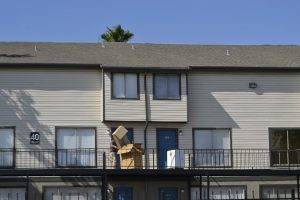 Now that you have your new location selected and all your personal items packed and ready, you can start in on the next step of relocating the items. While it is possible to move by yourself, the physical stress and large amount of time you'll expend may be a deal breaker. Try reaching out to friends of family to lend you a hand. There are also moving and storage companies out there that will provide you with all the necessary moving equipment. Things like dollies, straps and transport trucks are all available at your disposal for larger items like artwork that couldn't be stored in boxes.
Apartment Moving and Storage
Don't get stuck hauling all your possessions up and down seemingly endless flights of stairs. Let a professional Toledo, OH moving company handle your apartment move for you. Entrusting movers to handle your items means greater safety for them. Most Toledo movers have high quality protective materials, padding and wraps to ensure your valuables make it from one place to another with no mishaps. Many movers also meet with you beforehand, so be upfront about your needs. This will allow the movers to create a plan specific to your move. If cost still has you on the fence, try lessening the number of items you want relocated by the movers. By simply moving certain possessions on your own, you can keep some extra cash in your pocket. The last advantage of hiring movers comes when unpacking. Everything you need in your new home will already be inside for you to handle. If enlisting the help of professional movers is something you anticipate, consider these following movers serving the Toledo, OH area: Glass City Movers, Maumee Valley Movers, Stevens Moving & Storage of Toledo and A.B.C. Movers Inc. Whichever mover you decide to choose it is also important to request an estimate. Acquiring a moving estimate lets you know how much you'll be spending and can also help keep the mover committed to that price by avoiding hidden or extra service fees.