Senior Movers
Quick Read
Stevens Moving & Storage are experts in helping older adults like you plan, manage and complete a successful relocation. We offer a wide range of support services such as:
Senior move management consultation
Virtual & in-home estimates
Donate & discard services
Packing & unpacking services
Short-term & long-term storage solutions
Why customers choose senior movers at Stevens Moving & Storage:
"Silver Certified" to move older adults
Customizable senior moving plan
Family-owned and operated
Licensed and insured
For more information on our senior moving services in Toledo, contact us at (419) 729-8871 or fill out our quote form today.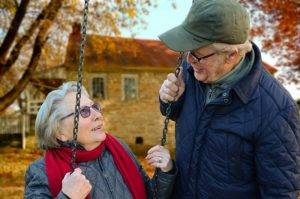 Since 1969, Stevens Moving & Storage has been providing over a century's worth of dedicated moving and storage services all over Toledo, and moving seniors requires a great deal of care and compassion in order to provide you with a successful senior moving experience.
We take pride in serving our community of older adults who need help relocating to a smaller home or looking to join a retirement community. As your professional senior movers, we offer streamlined and efficient moving and storage benefits such as:
Development of a customized moving plan
Short-term and long-term storage solutions
Wrap, pad and protection of all household possessions
Arranging the disposal of unwanted items
Related services, such as cleaning, waste removal, and assistance in selecting a realtor and helping prepare the home to be sold may also be included. Simply call a Stevens Moving & Storage moving representative at (419) 729-8871 or fill out our free quote form today.
How can Stevens Senior Movers Help?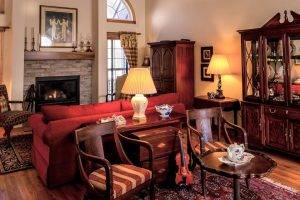 Stevens Moving & Storage has experience from over a century netting us extensive, practical knowledge about the costs, quality and availability of various local communities.
Additionally, Stevens "Silver Certified" Movers frequently help older adults who are staying within their home but require organizational services such as rearranging their floor plan or storing unneeded items. You may not be moving anywhere, but Stevens Moving & Storage can help you improve your quality of life.
Senior Moving Services
Senior Move Management: From beginning to end, our senior move manager will visit your home in person, or virtually, to help you develop a customized moving plan, coordinate and manage your overall relocation including sorting through belongings.
Local Moving Services: Our local moving services are a stress-free way for older adults to move up to 50 miles. We are part of a nationwide network of fully licensed and insured moving partners to ensure your possessions are carefully loaded, transported and unloaded on moving day.
Long-Distance Moving Services: If you're moving to a new home in a different state, we have long-distance moving services to meet your needs. We are part of the Wheaton/Bekins/Stevens/Arpin Van Lines which gives you access to over 500 agents nationwide to help move you anywhere in the world.
Labor-Only Services: If you don't need a full-service move, but still have possessions that need rearranging or storing, we can move furniture, appliances or other heavy items. This is an ideal service for those that don't want to risk injury, or need help loading a rental truck or POD.
Donate & Discard Services: Over time, we all seem to gather a large collection of "stuff." Moving is the perfect opportunity to rid yourself of items you no longer wish to hold on to. Some items can be donated or given away, while others can be recycled. Our professional movers can help you clear these items from your home and properly dispose of them post-move.
Senior Moving Quote
Stevens Moving & Storage offers a complete range of moving services tailored to the individual needs of you or the loved ones that need senior moving and storage services. Our compassionate and professionally trained senior movers are dedicated to understanding your needs and wants while working toward a solution for a successful senior moving experience.
Call Stevens Moving & Storage of Toledo at (419) 729-8871 or fill out our free quote form to get your relocation underway.