Moving Company in Waterville, Ohio
Whenever you are taking steps to move you need to hire a company you can trust. With nearly 50 years of professional moving experience, Stevens Moving & Storage of Toledo is the choice for you. We serve residents across the metro Toledo area, including those in Lucas County. What sets us apart from our competition is simple. It is our dedication to you, the customer. No matter the move, we deliver the highest quality of service to you. Every belonging you entrust to us will arrive safely and in the same condition you parted with. We don't just relocate your valuables, we treat them as if they are our own.
Our experienced movers also take the time to work with you to streamline the moving process. Whether it's a local, long-distance or even interstate move, Stevens Moving & Storage of Toledo's highly-trained movers will leave you satisfied. We work with you to determine what packing options will best suit your needs. We even cover minute details with you, like the specific route your valuables will be taking to your new home. Our movers even work with you once all your possessions have been safely transported. Along with our moving services, we also offer storage options. So, if you need extra time getting settled in, or just simply need to secure your items, we have you covered. Our premier storage facilities are monitored 24 hours a day and are even climate controlled to ensure that your belongings are properly cared for. Stevens Moving & Storage of Toledo's services include:
Moving to Waterville, OH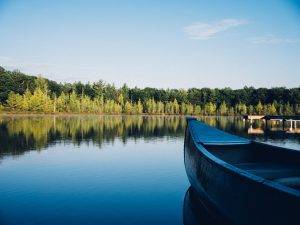 Waterville is a quaint city with a population of over 5,000 residents and plenty of things to do. Adjacent to the Maumee River, the city is a haven for water enthusiasts. Kayakers and canoers gravitate toward the city to enjoy the views of the river and the nature that encompasses it. Outdoors enthusiasts can continue their adventures at Farnsworth Metropark. The park rests on the western shores of the Maumee, with magnificent views of several islands on the river as well.
If getting outside isn't quite your thing, Waterville boasts a bustling city life. If you're hungry for an authentic homecooked meal, you don't have to look far. The streets of Waterville are packed with mom-and-pop shops and diners that can satisfy any craving you may have. The Smoke & Fire Co. is also a great place for individuals or families. Informing the public about colonial life, the company sells goods used by historical reenactors. If you want a rustic feel of what the city used to be like, look no further.
Waterville Moving and Storage
As previously mentioned, you don't have to part ways with all your valuables when moving. Instead, entrust them to us and our superior storage facilities. Customer satisfaction is always our main concern and we will stop at nothing short of delivering that. If you're moving down the street, across Ohio, or even across the nation, let our knowledgeable movers help you! To get a quote, visit our website and complete our online estimate form, or give us a call at (419) 210-3933.