International Moves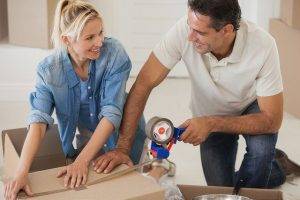 If you're getting ready to move overseas, you're probably filled with excitement and anticipation of exploring a whole new environment and culture. When planning your international move, you'll want to make sure you choose a professional moving company like Stevens Moving & Storage of Toledo so you'll remain excited and stress-free throughout your relocation process. We are an unmatched moving and storage company that offers a full range of services and a team of moving experts dedicated to customer satisfaction. We have handled many international moves for families and businesses around Toledo and we understand the thorough planning and preparation that is involved. To ensure your move is successful, we offer services such as packing, unpacking, crating, shipping, installing, assembly, and much more, all at an affordable price. Choose the skilled and experienced movers at one of Toledo's best moving companies for your upcoming international move.
It's a global economy and therefore it's a global world for families in Toledo today. So, when you need an international moving specialist in Toledo, you need expert international movers. During our more than 45 years of moving families in Toledo, we have had opportunities to coordinate hundreds of overseas moves to and from Toledo. International moves require another layer of experience due to customs laws, documentation for passage by ship and air, as well as a trained staff who work with families during overseas moves… every day.
Trusted Toledo International Movers
Whether you're moving to Japan to relocate your business or to Spain to study abroad, we can assist you with all your international moving needs from the minute you decide to move to the moment you're settled on your couch in your new home. When you choose to move with Stevens, we will provide you with a personal moving coordinator who will communicate with you to develop a moving plan based on your budget and requirements. To further ensure you have a smooth, stress-free transition, your moving coordinator will walk you through other aspects of your international relocation including travel, documents, customs, language and culture. Our moving experts are prepared to take care of your overseas move whether you are making a residential or commercial relocation. We specialize in moving large furniture, fixtures, and equipment, as well as any other valuable belongings in a safe, efficient manner. Our access to top-of-the-line resources, technology, and equipment allows us to provide you with a secure, damage-free move every time. If you require storage services at any point during your overseas move, we can also help take care of that for you. We provide local Toledo warehouse storage to care for your belongings either short or long-term. You can rest assured knowing your belongings are in secure, climate-controlled warehouses that are monitored 24 hours a day, 7 days a week.
For your overseas move in or out of the Toledo area, choose an international moving company you can rely on. We are the preferred mover in Toledo for more than 1,500 moves per year. Our knowledgeable, skilled team of movers at Stevens Moving & Storage of Toledo are dedicated to providing you with the best moving services possible. We will make sure your international move is completed professionally, on time, and on budget. For more information about our international moving and storage services, contact us or fill out our online form for your free moving quote today.