Moving Companies in Bowling Green, Ohio
Stevens Moving & Storage of Toledo is a top moving company for Bowling Green, OH and the greater Toledo area. We have been moving the citizens of Bowling Green since 1962, and we provide a wide range of comprehensive moving services for residential and commercial moves in Bowling Green. Efficiency, timeliness and customer service are the keys to being a great moving company and that's exactly what you get from Stevens. With over 15,000 local, long distance and international moves completed annually by Stevens, you can count on our pedigree as reputable movers. Our knowledgeable movers always keep our moving trucks equipped with any tools they might need to complete any type of move. Each move with Stevens Moving & Storage of Toledo gets assigned a dedicated moving coordinator who knows that the key to any move is planning and coordination. That's why our moving coordinators create a moving plan customized to meet each customer's needs and make sure they know what to expect during a move. From the initial packing and loading of the truck, to unloading the last box at your new Bowling Green home, we make sure all bases are covered. Our knowledge, skill and dedication to customer service are what separate us from the competition. Call the professional movers at Stevens Moving & Storage of Toledo to get your Bowling Green move started today. Stevens Moving & Storage of Toledo's services include:
Moving to Bowling Green, Ohio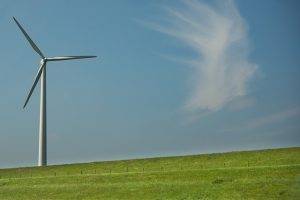 Bowling Green is a city in Ohio that perfectly blends a small town's style and spirit with big city amenities. If you're moving to Bowling Green, you'll encounter a city that has an interesting history, fun attractions and a great community. You've no-doubt realized that the city shares its name with one located in Kentucky. This isn't a coincidence. Bowling Green, OH was named after its Kentucky counterpart by a retired postal worker who had once delivered mail there. The name is probably more synonymous, however, with the renowned Bowling Green State University (BGSU) on the northeast side of the city. BGSU is a public research university that's well known throughout the state and enrolls just under 20,000 students. Families with teenagers and college prospects should look at this great university after they move to Bowling Green, OH.
There's so much to do and see when you move to Bowling Green. Here are just some of the fun activities to partake in after you move to Bowling Green:
Black Swamp Arts Festival – Main Street is closed to traffic for the festival, and artists from around the country display and sell a variety of artwork.
National Tractor Pulling Championships – Bowling Green has hosted the National Tractor Pulling Championships since 1967, an annual event that draws an estimated 60,000 people.
Wood County Fair – This week-long festival begins shortly before or after the end of July.
Moving & Storage in Bowling Green, Ohio
When you think about your upcoming Bowling Green, OH move, we want you to focus on what you'll do and where you'll go once you get there. Stevens can help you get settled faster so you can spend your time planning fun activities for after your move. Stevens Moving & Storage of Toledo will make sure that your unique moving plan is tailored to give you the best moving experience possible. We can take care of any moving and storage need you may have including moving supplies and materials, packing and unpacking, assembly, mounting and more. This includes both long and short-term storage options for anyone who needs it during their move. Your items will be safe and secure in our 24-hour monitored, climate-controlled storage warehouse. Our expert movers at Stevens Moving & Storage of Toledo are ready to give you the stress-free move you deserve in or out of the Bowling Green, OH area. Give us a call at (419) 210-3933 or fill out our online form for a free quote.