Piano Movers in Toledo, Ohio
Quick Read
Since 1969, Stevens Moving & Storage of Toledo are qualified piano moving experts with the precise knowledge and skills to successfully move your piano anywhere with services like:
Piano Disassembly
Piano Reassembly
Piano Storage
Local & Long-Distance Piano Moving
We recommend you hire our professional piano moving services because:
We are licensed, insured and bonded to move your piano
We use dollies, blankets, harnesses and padding to protect your piano
We can ensure a smooth disassembly, transport and set-up of your piano
We use professionally trained piano movers
For more information about our piano moving services, call us today at (419) 729-8871. Or, simply fill out our free quote form.
Have you Google searched creative methods to move a piano recently? Google offers lots of solutions that may or may not work the way you want them to. However, if you search "professional piano movers in Toledo, OH" you'll find us! Here at Stevens Moving & Storage of Toledo we'll help you move your piano to or from the Toledo area. Our moving services include local, out of state and international moves, and if you choose us for any of those moving services, we will safely move your piano with the rest of your belongings to your new location. We'll safely move your pianos and instruments, no matter the size or type, to their new destination. Stevens Moving & Storage of Toledo has decades of industry experience, and we are well-equipped to move your piano. We are highly skilled in moving pianos of all shapes and sizes, such as keyboards, grand pianos and more. With our long history of professional moving, we're confident in our ability to get the job done right.
Piano Moving Services Tailored to You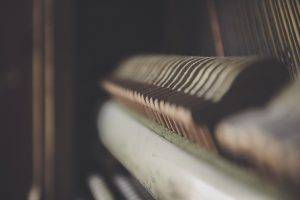 Stevens Moving & Storage of Toledo knows and appreciates the value of your instrument. We specialize in moving unique and uncommon items, so we know what it takes to transfer them. We offer safe and efficient commercial, private, retail piano delivery and storage. Moving a piano is a delicate process. Although large and solid pianos are also complex and fragile instruments, a piano once broken down is comprised of wood, leather and felt. It holds 88 keys, 200 strings, a sound board and much more. The piano itself has over 1,000 moving parts!
Don't leave a move like this up to chance. Hire piano moving professionals that focus on the details. Our professionals share the same admiration for your instruments as you do. Your piano will be wrapped and padded before the move begins. Our team will arrive with a truck stocked with the proper equipment required to move a piano. We adjust our moving method to facilitate the type of piano being moved. Whether you own a grand, baby grand, spinet or upright piano, your move and our equipment is tailored for your instrument. Our piano movers know how to get the job done without damaging the outer cabinet or inner mechanics of the piano.
Piano Moving and Storage
Just like piano moving, piano storage is also important to us. If your instrument is not being used for the time being, Stevens Moving & Storage of Toledo offers storage facilities to keep it safely put away. Our facility has video surveillance 24 hours a day. Our climate controlled storage warehouse ensures the safety of your instrument during changing and extreme weather conditions. Here at Stevens Moving & Storage of Toledo, we are proud that we can offer our customers a safe alternate space for their musical instruments and pianos.
Let us do the heavy lifting for you! Our industry experience and skilled movers allow us to do the job right every time. Stevens Moving & Storage of Toledo has proudly served Toledo and its surrounding areas for many years. We are a licensed service that fully insures your move. Our family-owned and operated business is loyal to our customers, and we pride ourselves on service quality so we can offer you the best piano moving experience. We will always be the effective and cost-efficient piano movers you can trust. If you're looking to take your piano moving experience to the next level, feel free to contact us at (419) 210-3933 or fill out our online form today for a free quote.