Moving Company in Holland, Ohio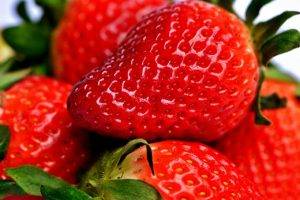 If you're looking for a reputable moving company to help facilitate your move to or from Holland, Ohio, count on our trusted moving services at Stevens Moving & Storage of Toledo. We specialize in local, long distance and international moves throughout the Ohio area including the village of Holland. Our moving company is fully licensed and insured, and you can be sure that there will be no hidden costs for your Holland move. We also offer a free moving estimate, and our movers are ready and willing to answer any questions you may have regarding pricing. All of our movers are highly trained and our employees are background checked, so you can have peace of mind knowing that professionals are taking care of your Holland relocation. We also provide padding to protect your belongings, and you can rest assured that they will arrive at their destination unscathed and in great condition. So, make the move ten times easier on yourself and hire the Holland movers you can rely on to get your move done right. Stevens Moving & Storage of Toledo's services include:
Moving To Holland, OH
Holland, OH is a quaint village just west of Toledo with approximately 1,764 residents according to the 2010 census. Since 1938, the city has put on the Holland Strawberry Festival for people of all ages. The event features various entertainment including a bake off, rides, pageants and a parade. That's not all of the strawberry festivities in Holland, either. At Strawberry Acres Park, you can enjoy a stroll down the trail, a game of basketball or an outdoor feast with family and friends. There's also a reception area called the Lodge at Strawberry Acres where locals can enjoy weddings, reunions and other events. Strawberry Acres Park was originally the site where the annual strawberry festival was held, until the festival grew so big that it had to be moved to a larger area in Holland.
Aside from strawberry-related activities, Holland has a number of other activities to take part in including FireNation Glass Studio and Gallery located downtown. The gallery houses the glassblowing studio where the intricate glass pieces are created. The studio also features several exciting events throughout the year. Holland is also home to the J.H. Fentress Antique Popcorn Museum where you can observe the antique popcorn-related items including popcorn machines, popcorn boxes and bags, old popcorn print advertisements and peanut roasters. Holland is not only known for its unique display of popcorn history, but the city also has an interesting history of railroads. Whatever your reason is for moving to this village, you'll be sure to have lots of new activities to look forward to when you get there.
Holland Moving and Storage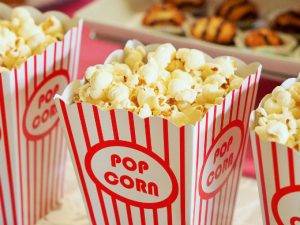 Take in your Holland surroundings while you can, and choose our reputable movers to take care of all the heavy lifting involved in the relocation. As a leader in the moving and storage industry, Stevens Moving & Storage of Toledo puts our customers first so their every need is met. Let our Holland movers know exactly what needs to be done so we can carefully tailor the move to accommodate your specific requirements. Take advantage of our storage services while you move, too! Your belongings that have been taking up space in your home or office can be stored in our climate-controlled storage warehouse so you'll have fewer items to move to their next location. Whether you need your household items, office supplies or furniture stored, we've got you covered! Your belongings will be safely protected in our storage warehouse. Call us today if you're moving to or from Holland, OH, or fill out our online form for a free moving quote!