Moving Companies in Sylvania, Ohio
Are you planning a move to Sylvania, OH or the greater Toledo area? If so, you'll want the help of a moving company with years of experience in Toledo. We have more than 50 years of experience moving the citizens of Sylvania and providing a wide range of moving and storage services with an emphasis on excellent customer service. When you choose Stevens Moving & Storage of Toledo, you're getting movers who know the area and operate with efficiency. We complete thousands of local, long distance and international moves each year, so you can count on our pedigree as a reputable moving company.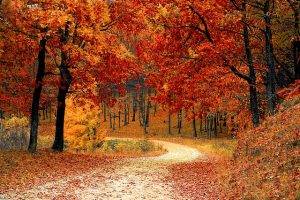 We are always prepared for any moving situation by keeping the proper equipment and supplies stocked in our moving trucks at all times. Anytime a customer moves with Stevens, we put them in touch with a dedicated moving specialist.
Your knowledgeable moving specialist will create a moving plan tailored to meet your specific needs and make sure you have all the moving help you need. We take care of everything, including loading and unloading of the truck, packing services, furniture assembly and disassembly, and more. Don't let moving to Sylvania cause you any unneeded stress. Contact the professionals at Stevens Moving & Storage of Toledo for a smooth move.
Our Moving Services in Sylvania Include:
Moving & Storage in Sylvania, Ohio
If you're preparing for a move to Sylvania, OH, or anywhere in the Toledo area, make sure to call the best movers Toledo has to offer. A successful move is one in which you get settled into quickly and you barely have to lift a finger. Stevens Moving & Storage of Toledo will make sure that your customized moving plan is perfectly designed to get you the moving help you need.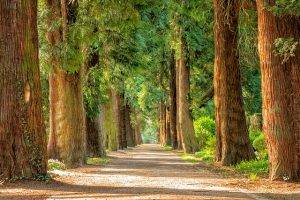 Sylvania Secure Warehouse Storage
We can take care of any moving and storage needs you may have. This includes both long and short-term storage options for anyone who needs it during their move. Our 24-hour monitored, climate-controlled storage warehouse is sure to keep your belongings safe. Our warehouse storage is:
Safe & Secure
24/7 Security
Climate-stable storage
Organized and inventoried
Easy to retrieve your belongings – Just schedule a delivery!
If you need secure, climate stable warehouse storage, contact us today. Our movers will securely pack and crate your belongings for secure long- or short-term storage in Sylvania.
Free Sylvania Moving Quotes
For a variety of expert moving services from specialty moves (such as moving hot tubs in Sylvania, moving Pianos in Sylvania or estate moving services in Sylvania) to local moving, long distance moves and international moving. Not to mention, we have extensive experience moving businesses large and small, such as hotels, offices, stores, schools, government buildings and many more.
Our expert movers at Stevens Moving & Storage of Toledo are ready to give you the stress-free move you deserve in or out of the Sylvania, OH area. Give us a call at (419) 210-3933 or fill out our online form for a free quote.
Bowling Green, OH, Holland, OH, Lucas County, OH, Maumee, OH, Ottawa Hills, OH, Oregon, OH, Perrysburg, OH, Rossford, OH, Springfield, OH, Sylvania, OH, Waterville, OH, Beverly, OH, Birmingham, OH, Crossgates, OH, Deveaux, OH, East Toledo, OH, Five Points, OH, Fulton County, OH, Franklin Park, OH, Garfield, OH, Harvard Terrace, OH, Library Village, OH, North Towne, OH, Old Orchard, OH, Old South End, OH, Old West End, OH, Old Town, OH, One Village, OH, Onyx, OH, Ottawa, OH, Point Place, OH, Reynolds Corners, OH, Roosevelt, OH, Scott Park, OH, Secor Gardens, OH, South Wyck, OH, Trilby, OH, University Hills, OH, Uptown, OH, Warren Sherman, OH, Wernert's Corner, OH, Westgate, OH, Westmoreland, OH, Wood County, OH, 43460, 43537, 43601, 43603, 43604, 43605, 43606, 43607, 43608, 43609, 43610, 43611, 43612, 43613, 43614, 43615, 43620, 43623, 43635, 43652, 43654, 43656, 43657, 43659, 43660, 43661, 43666, 43667, 43681, 43682, 43697, 43699 Read More