Wine Cellar Movers in Toledo, Ohio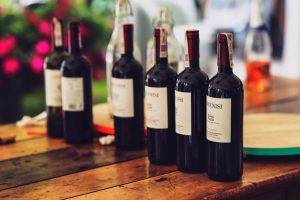 Stevens Moving & Storage of Toledo prides itself on being the most experienced, professional service available in the Toledo area, especially when it comes to moving your specialty items. We know you've taken the time to perfect the temperature and humidity conditions in your cellar and have agonized over organization systems, and so our professional movers will ensure that your collection arrives in its new home in precisely the condition in which you entrusted to us. If you've spent years building a respectable wine cellar in your home, restaurant, or for your retail store, you can't trust your investment with just any moving service. Trust the Toledo-area movers who have over 45 years of experience moving residential, restaurant and retail wine cellars. And if you require wine cellar storage, our climate-controlled facility is the perfect solution. Our professional movers understand the sensitivity of wines to temperature fluctuations, light, and excessive shaking. Your belongings will be handled by an experienced team, coordinating with you every step of the way to ensure your life-long investments will arrive to your new home or business safely.
Professional Wine Cellar Moving
A wine cellar move is drastically different than moving your normal household belongings, and Stevens Moving & Storage of Toledo understands that. Your collection will be painstakingly packaged to prevent damage to your investment during the move, and shipped quickly to your new home or our temperature-controlled storage warehouses to prevent damaging temperature fluctuations which can ruin priceless bottles. Our vehicles are equipped to reduce excessive movements and our professional movers are trained to handle each bottle with the utmost care. We work hard to ensure the best moving experience possible, so you can relax while we do the heavy lifting!
Retail and Restaurant Wine Cellar Moving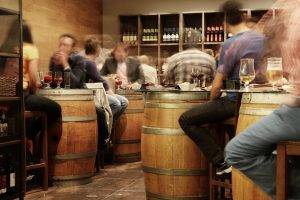 Whether you are opening a new restaurant or relocating your wine retail store, Stevens Moving & Storage of Toledo is set up to move retail wine cellars of any size. Stevens Moving & Storage of Toledo has over 50 years of experience in specialty moving, and our professionals will coordinate with you to track your shipment, and ensure that your wines will not experience temperature fluctuations, excessive shaking, or improper storage conditions during your move.
Tips for Moving Your Wine Cellar
Professional Appraisal: So that you can be prepared for anything, we recommend getting a full appraisal for your high-value collection prior to moving. Contact your local restaurant, retail shop, or online professional so that they can help you contact a professional for your appraisal.
Know Your Organization: Upon arrival, we will unpack and set up your new cellar, but it is best to give your professional movers as much information about your wine cellar organization as possible during the packing process, so we can make sure your cellar will arrive in its new controlled environment without a hitch.
Get A Quote: Stevens Moving & Storage of Toledo provides free moving estimates for your collection. While speaking with our professionals, you might decide to request a temperature-controlled truck for moving, or any number of requests, including specific move dates, bottle orientation, packaging materials and even the route taken by moving professionals. We even offer an online estimate form, so we can get to know you better before your move. Contact us today for a free quote for your wine cellar move.