Moving Company in Rossford, Ohio
Hire a trusted moving company before you move to Rossford, Ohio! With over 45 years in the industry, Steven's movers are experts in moving. We understand that moving can be stressful and time-consuming, and hiring a moving company like Stevens Moving & Storage of Toledo guarantees a qualified staff accustomed to helping people overcome the many challenges of moving. A detailed moving plan is engineered by our moving professionals to coordinate your move. These plans are specific to each customer and tailored for their individual moving needs. We are dedicated to offering the best moving services to our customers! Our staff is unlike any other and has undergone extensive training to ensure that your belongings are packed and loaded with care. Our fully equipped trucks help to minimize the commute. Any moving equipment needed to assist in the process can be found on our truck so you can be sure everything is fully taken care of. Stevens Moving & Storage of Toledo's services include:
Moving to Rossford, OH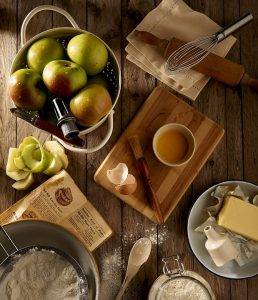 Located in beautiful Wood County, Ohio, Rossford is a lovely place to move to. Rossford sits west of Perrysburg and slightly south of Toledo. Its location is convenient for traveling as it sits on the crossroads of I-75 and the Ohio Turniplike. Founded in 1898, Rossford has blossomed into a city that houses over 6,000 residents. It was originally home to the Glass Sheet Company that created the enclosure protecting the Declaration of Independence. Although small, the town has made its contribution to the history books. There are many exciting reasons to move to Rossford. Rossford offers many events yearly for its residents to take part in. This year, it will host its 41st Annual Applebutter festival. This yearly festival features historical re-enactments, pioneer demonstrations and live music. It's a family friendly event and free for all ages. A few other events you can take part in are the Rossford Walleye Round, Halloween Folklore & Fun Fest, Garrison Ghostwalk and Lights Before Christmas. This great city has lots of attractions but it also offers large wooded scenery and an environment perfect for camping with the family or friends.
Rossford Moving & Storage
You don't need to part with everything before you move. You can always keep some of your belongings in our secure storage warehouse instead of leaving them behind. We offer both short and long-term storage options. Our storage warehouse is a climate controlled environment to prevent your valuables from taking any damage. Our courteous and professional movers know how important it is to have things done in a timely manner. We will make sure that your things are packed and delivered on time, every time. Our knowledgeable staff here at Stevens takes pride in ensuring that all your needs are taken care of. We will help you through the moving process and make sure that you are updated along the way. If you're moving, do it with the help of the trusted professionals here at Stevens Moving & Storage of Toledo. To get a free quote give us a call at (419) 210-3933 or fill out our online form.