Furniture Movers in Toledo, Ohio
Quick Read
Since 1969, Stevens Moving & Storage has helped residents and businesses safely move furniture of all shapes and sizes utilizing furniture moving services including:
Local Furniture Moving Services
Long-Distance Furniture Moving Services
Office Furniture Moving Services
Antiques & Vintage Furniture Moving Services
Customers choose Stevens Moving & Storage of Toledo to help them with their estate cleanout services because:
We Are Fully Licensed & Insured
We Wrap, Pad and Protect Furniture During Transport
We Are Family-owned & Operated
We Have Over 45 Years of Furniture Moving Experience
We Use Specialized Furniture Moving Equipment
Contact us today and speak with a moving coordinator to ask about our furniture services right now. Fill out our free quote form or call us at (419) 729-8871.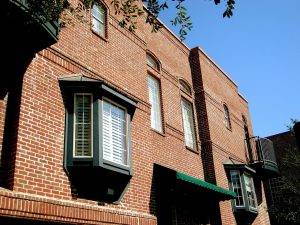 Whatever your reason for moving, Toledo, Ohio is a captivating place with endless events and excursion opportunities. If you're making a local move to Toledo, chances are you are already familiar with some of the attractions the city offers. If you find yourself in Toledo after a long distance move, you may need some more insight. Toledo itself is located on the western banks of Lake Erie and also the Maumee River. As a resident, you can enjoy access to a slew of parks, like the Maumee Bay State Park or the Side Cut Metropark. Children and adults can both enjoy time at the Toledo Zoo, the Imagination Station or the Toledo Museum of Art.
No matter if a local move or a long distance move brought you to Toledo, you owe it to yourself to make the transition as easy as possible. Although moving can be accomplished on your own, often it is time-consuming and stressful. Stevens Moving & Storage of Toledo sees to it that this is never the case. Our professional movers have been relocating individuals and families since 1969. Along with our long distance and local moving services, we also offer our clients furniture services. Moving furniture can be cumbersome and tiring. While it would be nearly impossible to move a sofa by yourself, you may face similar difficulty just trying to recruit some friends or family members to lend a helping hand. Why deal with all that hassle? Our furniture movers do the heavy lifting, so you don't have to!
Toledo, Ohio Furniture Moving Company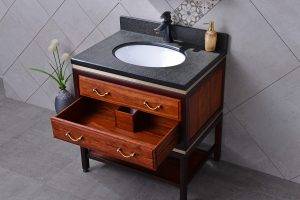 At Stevens Moving & Storage of Toledo, we approach furniture moving with the same caliber of care as we would with any of our other moving services. Upon hiring our services, you will be assigned a specific moving coordinator. The moving coordinator will work in tandem with you to find the best solution to your needs. You, the client, always comes first. Why else would we dedicate an individual to providing you with the best moving advice and organizational tips? Once you have collaborated with the moving coordinator and are comfortable with the plan of action, our professional furniture movers waste no time getting to work.
While we do offer furniture moving as a standalone service, we find that customers usually pair it with our long distance or local moving services. Prior to moving day, our team of skilled furniture movers will have all the items in your residence safely secured and ready for transport. Because your satisfaction is paramount, we use the highest quality moving materials. Your furniture will be wrapped in protective padding, placed on moving rugs and carted onto the truck with dollies. From there, items will be secured with fasteners and driven to the desired destination. Some common items we protect include: sofas, benches, tables, chairs, mirrors, bookcases, dressers, recliners, cabinets, entertainment centers and more. All we ask is that you empty any furniture that can open. Cabinets, bookcases, entertainment centers and things of the like can open during transport and potentially damage the contents inside.
Furniture Moving Services for Local and Long Distance Moves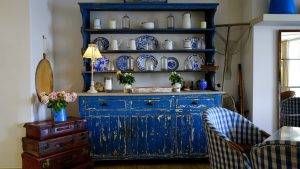 Your furniture is as unique as you. It is the cornerstone upon which your home's personality is built. If a piece of furniture were to be damaged or broken, finding the right replacement can be daunting. We understand this at Stevens Moving & Storage of Toledo, which is why we never cut corners when it comes to protecting your furniture. Our comprehensive furniture movers will work with you through the entire process to see that your needs are being met. We wouldn't have over 50 years of experience in the moving and storage industry if we didn't know what we were doing. Our unwavering customer support and thorough furniture services are what set us apart from other Toledo, Ohio movers. If you need professional furniture moving services, then Stevens Moving & Storage of Toledo is the right fit for you. Fill out our free quote form to get started today!