Movers in Toledo, Ohio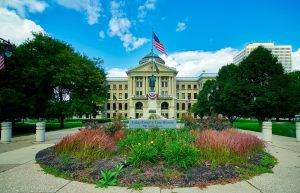 Stevens Moving & Storage of Toledo has been in the moving and storage business since 1969 and has provided top-notch moving services for the families and businesses of Toledo and Northwest, Ohio. We have been delivering the best in customer service with expert moving and storage services that come from years of practice. We have conducted several types of moves including residential, commercial, library, school and hospital moves, so you can trust our expertise when handling your move. Whether you're moving from Toledo down to Cincinnati, from Houston to Columbus, or anywhere else to or from the Toledo area, trust Stevens Moving & Storage of Toledo to take care of every detail. Our movers and coordinators will work with you to develop a move plan specific to your needs. We have the tools, resources and personnel to offer you a moving experience that is affordable and efficient. We are proud to be part of and serve the Toledo community. When making your Toledo move, rely on the professional movers at Stevens Moving & Storage of Toledo to help get you settled in.
Local Greater Toledo Service Areas:
Toledo
64 N. Fearing Blvd Toledo, OH 43607
Beverly
Birmingham
Crossgates
Deveaux
East Toledo
Five Points
Fulton County
Franklin Park
Garfield
Harvard Terrace
Library Village
North Towne
Old Orchard
Old South End
Old West End
Old Town
One Village
Onyx
Ottawa
Point Place
Reynolds Corners
Roosevelt
Scott Park
Secor Gardens
South Wyck
Trilby
University Hills
Uptown
Warren Sherman
Wernert's Corner
Westgate
Westmoreland
Wood County
Stevens Moving & Storage of Toledo's services include:
Moving to Toledo
Anyone moving to Toledo should take the time to consider some of the wonderful neighborhoods in and around the city that are great for raising a family and general quality of life. The best neighborhoods are generally located south and west along the Anthony Wayne Parkway toward the airport, including the attractive suburbs of Maumee and Perrysville. Some of these areas are relatively close in proximity to some of the city's best attractions, such as the Toledo Zoo, and are located near top-notch school districts. Downtown Toledo is also seeing many improvements with some scenic new waterfront developments, as well.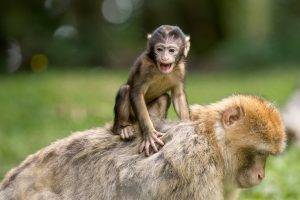 Of the many attractions for you to experience after you move to Toledo, the Toledo Zoo is one of the most well-known. Founded as the Toledo Zoological Gardens in 1900, the Toledo Zoo is a favorite destination for locals as well as residents from nearby southeast Michigan cities. Zoo employees also participate in numerous conservation efforts around the world including the Aruba Island Rattle Snake Program, West Indian Boa Conservation and the Kihansi Spray Toad Program, the last of which served to restore a wild population that was previously declared extinct. Each year, the Toledo Zoo holds its Lights Before Christmas event which features over one million Christmas lights, 200 animal images, ice carvings, food, carolers, model trains from the Swanton Area Railroad, and Santa Clause. This event attracts thousands of Toledo residents and their families each year and is an awesome festivity for children. Some of the main summer exhibits in the Toledo Zoo are:
Africa!
Aquarium
Arctic Encounter
The Valley
Nature's Neighborhood
Kingdom of the Apes
Museum of Science
Penguin Beach
Toledo Moving & Storage Company
You may be moving for a number of reasons. Maybe you're moving overseas for a new job opportunity, or moving to Cleveland for school. Whatever your moving situation, we at Stevens Moving & Storage of Toledo want to make the relocation process as stress-free as possible for you. Our local movers provide full-service moving and storage including loading, packing, assembly and disassembly of furniture, and more. While planning or packing for your relocation, you may realize you need to store some belongings away. Whether that may be for short or long-term, we got you covered either way. Choose from our storage options to keep your items secure and free from damage in our 24-hour monitored, climate-controlled warehouse facilities. When it comes to your move, trust the experienced movers of Stevens Moving & Storage of Toledo to handle the details and logistics from start to finish. To get the process going, give us a call at (844) 913-2629 or fill out our online form for a free quote.