Apartment Movers
Quick Read
Stevens Moving & Storage of Toledo wants to be your local apartment movers! We offer a wide range of support services such as:
Local & Long-Distance Apartment Moving Services
Safe, Secure and Climate-Controlled Warehouse Storage
Packing & Unpacking Services
Furniture Assembly & Disassembly
Loading & Unloading
Why choose Stevens Moving & Storage to help you with your apartment moving needs? Because we:
Are Available 24/7 for Questions, Comments and/or Concerns
Offer Free In-home and Virtual Surveys
Are Family-owned & Operated
Background Check All Our Employees
Use Clean, Protective Pads for Your Belongings
Are Fully Licensed, Insured & Bonded
Are Rated A+ by the BBB
Have Over 115 Years of Moving & Storage Experience
For more information on our apartment moving services in Toledo, contact us at (419) 729-8871 or fill out our quote form today.
If your lease is up and you're getting ready to move to, from or around the Toledo area, call on the experienced apartment movers at Stevens Moving & Storage of Toledo. Since 1969, we've been providing professional apartment moving services, including:
Local Apartment Movers: When you're moving around the block or a few streets over, our local movers can get you out of your old apartment and into your new one with ease.
Long-Distance Apartment Movers: Relocating to an apartment out of state? No problem, our movers are experienced with state-to-state moves.
Loading & Unloading: Packing a moving truck requires some heavy lifting, ingenuity and experience. Let our experts load and unload the truck for you so that you can settle into your new apartment relaxed.
Packing Services: The most tedious part of moving can be packing up all of your belongings. Have our professionals help! We know exactly how to wrap and pack all of your items so they arrive at your new place safe and sound.
Warehouse Storage: Looking to downsize or just want to have us hold onto a few of your items? Not a problem. We have climate-controlled storage options to securely store your belongings until you need them.
Furniture Disassembly & Assembly: Taking larger furniture items apart helps maximize space on the truck while reducing accidental damages. We can then put your furniture back together in your new home.
With our decades of experience in the moving and storage industry, we've seen all types of moves and know how to make your upcoming apartment move as smooth and stress-free as possible
Comparing Apartment Movers
Instead of searching endlessly for terms like, "apartment movers near me" or "apartment movers toledo", think Stevens.
In fact, when you think Stevens, consider the following:
Is Stevens Moving & Storage of Toledo licensed & insured to move me and my belongings? The answer is yes! Even if you decide to use another moving company, they should also be licensed & insured.
Is the Stevens moving crew used to moving people in apartments? The truth is, we've handled TONS of apartment moves. Our movers have expertise in navigating narrow hallways, stairways, tight corners and service elevators.
What kinds of materials will Stevens use to protect my belongings? By utilizing site protection material, we can line the floor, walls, stairs, banisters, door jambs and other heavily trafficked areas with durable  material guaranteed to protect your items and your apartment.
If I have a smaller apartment, condo or complex, does Stevens have smaller trucks? We do! Our fleet of trucks range from typical moving vans and cargo trucks of any size, all designed to help customers relocate easily. Be sure to let your moving coordinator know if you require a different sized truck.
Apartment Movers Checklist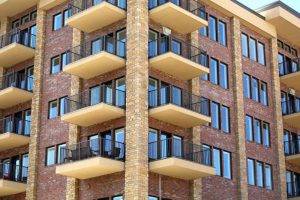 Apartment moves require more planning than a typical home move. With less space to maneuver in, more stairs and elevators to navigate, our team has to work with precision and care to avoid damaging your belongings or building.
We know that you have a security deposit to worry about, which is why our apartment movers work to follow any regulations and rules your apartment complex has. Before your move, be sure to:
Ask your landlord about parking spaces for the moving truck
Make your mover aware of any restrictions in the building
Let your moving coordinator know what building and floor you're on
Ensure that any current subscriptions and utilities are either cancelled or transferred to the new address
Create your own personal inventory of items for accountability measures
If you apartment came with a storage unit or closet, take care to check for any additional items
You should also let your apartment mover know if there will be elevator access. While elevators are helpful for moving larger items, our team is trained to safely and efficiently move these items up and down stairs if needed.
Don't forget to think about storage space before you move, especially if you're moving from a house into an apartment. Whether it's a large bookshelf, an extra couch or a guestroom bed that won't have a place to go in your new apartment, Stevens Moving & Storage of Toledo offers safe, secure warehouse storage.
Short and long-term storage in our climate-controlled warehouse is available during your apartment move. We maintain our warehouse to the highest standards of security and cleanliness, so when you retrieve your belongings they're in the same condition you left them in.
Get Your Free Apartment Moving Quote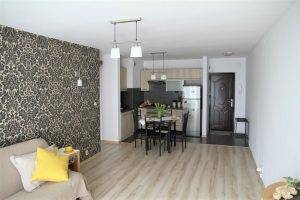 When you're ready to move apartments, count on the experienced professionals of Stevens Moving & Storage of Toledo. Get your move started today by contacting us at (419) 729-8871 or fill out our online form for a free quote! Our team is ready to help you move.