Toledo, Ohio Gun Safe Movers
Quick Read
Since 1969, Stevens Moving & Storage of Toledo wants to ensure that you have a safe and secure gun safe relocation experience. Our gun safe movers can help you by:
Moving your gun safe into or out of your home without injury or damage
Using proper equipment such as dollies, ratchet straps and tie downs
Using site protection for your property to protect it while we move your safe
Using protective materials for the safes protection including blanket and shrink wrap
Maneuvering around tricky obstacles and flights of stairs
Our customers choose to rely on professional gun safe movers like us because:
We Are Family-owned & Operated
We Are Fully Licensed & Insured
We Have Over 45 Years of Moving & Storage Experience
We Use Clean, Protective Pads to Wrap Your Belongings
Contact us today and speak with a moving coordinator for more information on how we can help move your heavy gun safe. Fill out our free quote form or call us at (419) 729-8871.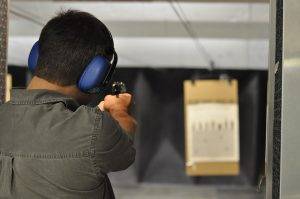 Looking to have your gun safe transported during your next move? Stevens Moving & Storage of Toledo is an excellent place to start. With over 100 years in the industry, Stevens Moving & Storage of Toledo knows exactly what to do when transporting your valuables like gun safes. Our Toledo gun safe movers coordinate with you every step of the moving process to ensure your needs are satisfied and your possessions safeguarded. Our professional movers understand firearms and the importance of gun safety, which is why your belongings will be handled by seasoned hands with utmost care. When you choose Stevens Moving & Storage of Toledo you can rest easily knowing that your items will be packaged, delivered, and arrive to your new home in the same condition you entrusted us with.
Gun Safe Moving Company
Not every moving company has what it takes to move a gun safe successfully. Everything from the firearms in the safe, to the gun safe itself must be accounted for to arrive unscathed. It's simply not enough to just transport your gun safe with conventional materials. The gun safe movers of Stevens Moving & Storage of Toledo arrive at your residence with high quality firearms and gun safe packing materials. To ensure your safe's safety, our professional movers will take the time to install extra padding along with other precautions. Because your satisfaction is our main concern, our movers will work diligently with you through each step of the moving process. We plan each move with plenty of time ahead of the actual moving date to guarantee that no unforeseen complications arise. Our movers will arrive ready to do the heavy lifting for you. Whether it's loading, the route taken, or the location you want your gun safe stored, you have the power to oversee the process. Any request you may have we can accommodate. Size, shape and weight of your gun safe won't be an issue.
While we treat every move in a timely fashion, preparations must be taken when it comes to handling gun safes. To start, you'll need to remove all contents of the safe, including firearms. Although it would be easier to haul your safe away in its current state, it would not be wise as your firearms and safe could be damaged in transit. Once the safe is emptied of its contents, our movers can give you a hand removing any floor bolts and safeguarding them until they can be reinstalled at your new residence. One final consideration that should be accounted for is the legislations surrounding firearms. If you move out of state, be sure to familiarize yourself with the laws regarding the possession and use of firearms in that state.
Free Gun Safe Moving Quote
The trained gun safe movers of Stevens Moving & Storage of Toledo can make your next move a breeze. With unparalleled expertise, our staff treats your valuables with unrivaled consideration. When it comes to coordinating your gun safe move, consider our professional movers who will help carefully plan this process. Whether you're a hunter, collector, or competitor, consider us for your next gun safe relocation. We offer free quotes over the phone at (419) 729-8871 or fill out our online form.