Local Movers
Quick Read
Stevens Moving & Storage can be your local movers in the Toledo area! We offer a wide range of support services such as:
Free In-Home Moving Estimates & Virtual Estimates
Packing and Unpacking Services
Secure, Local Warehouse Storage in Toledo
Local Moving for Seniors
Apartment Moving Services
Furniture Moving
Local Office Moving Services
Why Toledo residents and businesses choose to move with Stevens Moving & Storage:
Live Operators Available 24/7
Free moving quotes
Family owned and operated
All employees are background checked
No hidden costs
Clean protective pads to wrap your belongings
Fully licensed and insured
A+ rating by the BBB
Free furniture disassembly & reassembly
Same-day moving services available
For more information on our senior moving services in Toledo, contact us at (419) 729-8871 or fill out our quote form today.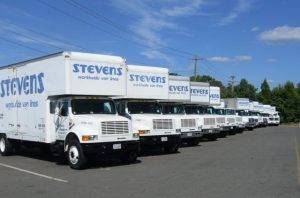 If you're planning a residential move to a neighboring city or a large office move within Toledo, Stevens Moving & Storage of Toledo are the premier choice from many top local movers in Toledo.
Stevens Moving & Storage of Toledo has become one of the area's leading local moving companies by providing thousands of moves per year with hard work and dedication to ensure our customers receive a successful, stress-free and safe local relocation.
In short, moving with Stevens Moving & Storage of Toledo means that you're part of the family.
Our professionally trained movers strive for nothing less than excellent service and will put in the extra effort to ensure our customers are completely satisfied with their move.
To schedule your local move today, call us at (419) 729-8871 or fill out our local quote form.
Toledo Local Moving Services
Stevens Moving & Storage of Toledo offers a range of local moving services no matter the size of your home or office. Here's a brief explanation of how our local movers and packers can help:
Choosing Local Moving Companies Near Me
If you're not sure which moving and storage company is for you, it helps to follow some professional tips. Even if you don't need same day movers or a particularly heavy item moved, ask anyway! It will give you an idea of how prepared the company is to handle different types of moves.
Make sure to look for these traits of the best local moving companies:
Same Day Moving
While not all companies will be available on all dates, the best movers can accommodate at the drop of a hat. If they can't accommodate same-day moves, look for same day movers in Cleveland.
License & Insurance
Always ask if the moving company is licensed and fully insured. A legitimate local moving company will be able to give you their DOT number and detailed insurance coverage information.
Reliable Toledo Local Movers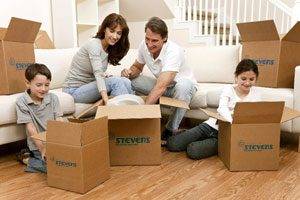 Stevens Moving & Storage of Toledo can help you move whether you're making a move down the street or somewhere across town. Our local movers go through extensive background checks and training to ensure they have the knowledge, skill and security to move your items and answer any questions you may have during the moving process.
Moving plans are centered around your needs. Once you fill out our free quote form, a moving agent will reach out to you and will begin the quote consultation process as they incorporate convenience, affordability, and the best moving services you require for a stress-free experience.
Toledo Local Moving Quotes
Stevens Moving & Storage of Toledo has been moving customers in Toledo since 1969. Every member of our dedicated team, from our local moving representatives to our storage crew, work hard to complete every move with customer satisfaction in mind.
For more information regarding our moving process or services, call us at (419) 729-8871 or fill out quote form for your free estimate today!