Moving Tips
Need help planning your move?
Download a Moving Checklist Calendar
to keep on track with your move
Selecting Your Mover
Selecting the right moving company is one of the most important parts of moving. Stevens Moving & Storage of Toledo suggests these tips for choosing the right mover: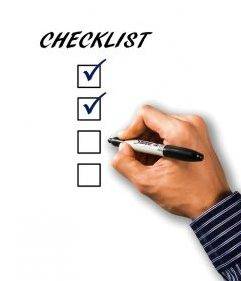 Compare movers
Request estimates from more than one moving company

Compare rates and services of each mover
Review your estimates and make sure there are no hidden fees
If you have any questions, ask the movers

Make sure the moving company is licensed
Select a company with professionally trained employees
Research the mover to find out if they are a member of the American Moving & Storage Association, a trade association representing the interest of the domestic and international moving and storage industry
Compare the cost of moving yourself to the cost of using a moving company
Consider how far you are moving and research the relevant costs that will likely be factors when moving yourself:

Packing materials
Truck rentals
Gas prices
Dolly and pad covering rentals
Additional insurance
Time involved
Moving Calendar
When moving into a new home, it's important to start preparing a moving plan several weeks in advance. Stevens Moving & Storage of Toledo suggests using the following timeline. If your move is coming sooner, just condense this list into the most important priorities.
12 to 9 Weeks Before
Establish a tentative timeline for your move
Consider using a realtor to help you sell your home
Verify what portion of the move your employer covers if they are helping pay for the move
Use a realtor to help you buy or rent a home in your new area
Research school districts and the process for registering your children in school
Contact Stevens Moving & Storage of Toledo to help you move
8 to 7 Weeks Before
Now it's time to get rid of some excess items and declutter your home. Consider selling or donating the extra stuff you don't need
Get in touch with your accountant or the IRS for forms regarding tax-deductible moving expenses
6 Weeks Before
Research places where your spouse could potentially work
Contact the utility and energy services to transfer services in your name to your new home
Check if your primary bank has a branch in your new area. If not, research other banks you could use
Finalize essential details such as finances and homeowners or renters insurance
Measure the rooms in your new home and sketch out a floor plan
5 Weeks Before
Finalize pickup and delivery dates with Stevens Moving & Storage of Toledo, and make storage arrangements through our company
Keep sorting through your belongings to determine what you really need to take with you.
Obtain an appraisal and gather receipts for any high-value or unusual items that will be shipped
4 Weeks Before
Notify the postal service at www.usps.com of your new address and send change-of-address cards to friends, relatives and periodicals
Obtain the proper forms for transferring your driver's license and applying for credit
Make sure you get all of your old medical records and call your new doctor or dentist for referrals in your new area
Arrange any installations or repairs for your new home
3 Weeks Before
It's time to start packing!
Make travel arrangements including car rental and hotel reservations
2 Weeks Before
Give back borrowed items to your friends and return library books
Get your car checked for general maintenance
Manage any bills, stocks and investments you have
Transfer your bank account to your new bank
Drain oil and gasoline from power equipment
Get your pet records to give to your new veterinarian
Relax! Throw a going away party for the family, and visit some of your favorite places
1 Week Before
Make another list that contains items you will be taking with you to your new home
Pack your bags
Transfer your prescriptions to a pharmacy in your new area
Discontinue delivery services and newspapers
Before you move the refrigerator, defrost and dry it
Make sure your cash or checks are ready to pay for travel expenses
What to Take Along
The items you take with you on your trip depend on how you're traveling and for how long, and whether you have any children or pets. Stevens Moving & Storage of Toledo suggests a few essential items you'll want to have with you.
Maps
Suitcases
Cash or credit cards
House and car keys
Photo identification
Moving paperwork
First Aid Kit
Car registration and insurance paperwork
Water and beverages
Snacks
Blankets and pillows
Pet food and bowls
Moist towelettes
Valuables
Kids and pet toys