Warehouse Storage
Quick Read

Stevens Moving & Storage of Toledo has superior short-term and long-term warehouse storage solutions. We can help you haul, store, protect and manage your goods with services such as:
Office Storage
Crating Services
Warehouse & Distribution Services
Electronics Packing & Shipping
There are many reasons why businesses and residents choose our warehouse storage solutions:
FIRST 30 DAYS OF STORAGE SERVICE FREE!
Climate-controlled storage
Premium storage security
Unlimited storage duration
Pickup and delivery options
Call Stevens Moving & Storage at (419) 729-8871 or fill out free quote form for more about our warehouse storage system.

 
We've seen it before: customers underestimate the number of items they can fit at their new destination and end up having to schedule last minute storage services.
Luckily for you, Stevens Moving & Storage of Toledo can offer you the extra storage space you need, when you need it the most. We offer not only residential customers, but businesses in the Toledo area as well, access to our warehouse storage services which guarantee protection for your goods.
Store your items with us for as long as you want. We offer both short- and long-term storage options.
If you need storage solutions right away, contact us at (419) 210-3933 or fill out our free quote form.
ASK ABOUT YOUR FIRST 30 DAYS OF STORAGE SERVICE FREE!
Why You Need Climate-Controlled Storage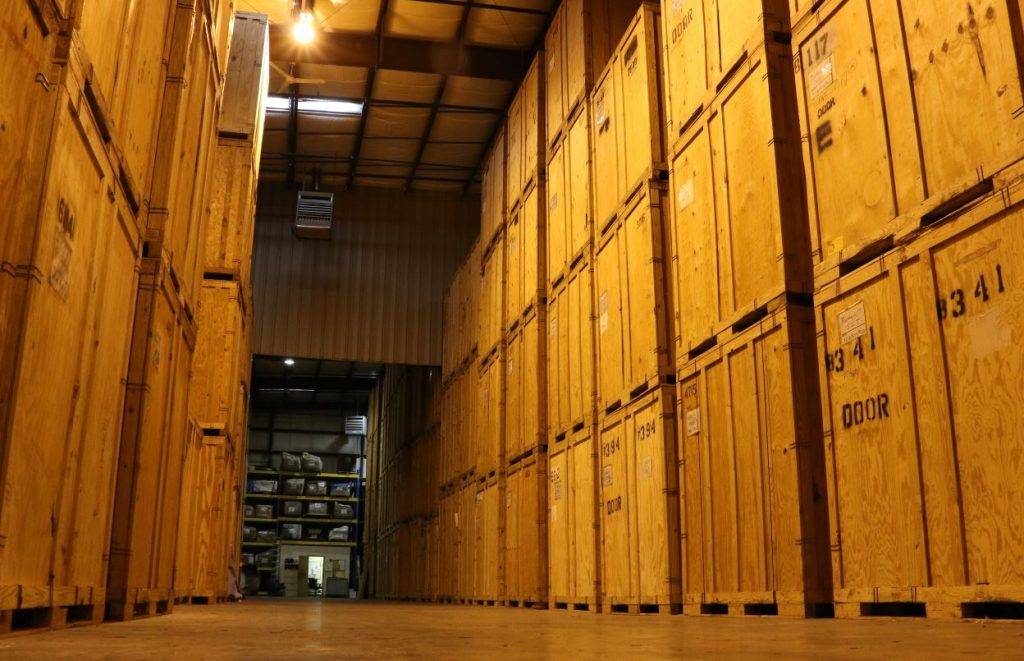 Our climate-controlled storage facilities protect your possessions from harsh temperatures such as extreme heat, cold or humidity. Having the facilities temperature maintained also prevents pests from accessing your stored possessions.
Items that generally need a climate-controlled environment include:
Wooden and leather furniture
Electrical appliances
Musical instruments
Special collections (i.e. artwork, stamps, baseball cards, wine, etc.)
Difference Between Warehouse Storage & Self-Storage

Warehouse Storage Services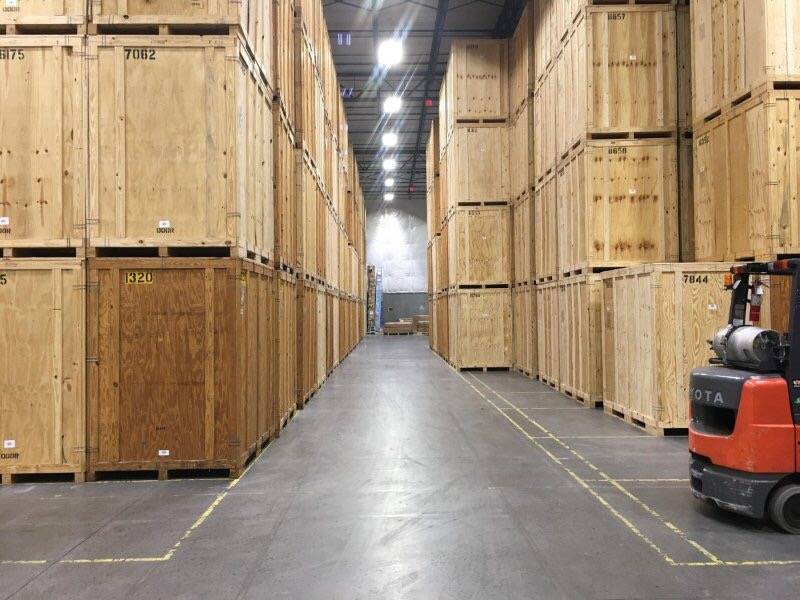 As a full-service moving and storage company, Stevens Moving & Storage of Toledo specializes in a variety of storage services including:
Office Furniture Storage in Toledo: Whether you're relocating in general or you need space for your extra equipment and/or furniture, our warehouse storage solution is ideal for those looking to store their office assets.
Crating Services: We can crate a variety of items for your move including larger possessions such as furniture, antiques, artwork and more.
Warehouse Distribution Services: We offer asset management services for your business. We have sufficient space to store your products or goods until they are sold and ready to be distributed.
Electronics Packing & Shipping: Are you looking for Stevens Moving & Storage of Toledo to help ship your electronics equipment? We take care of new and old electronics packing, palletizing and shipping for your home or business.
Get Your Free Storage Quote
Whether your storage needs are planned or unplanned, booked in advance or urgent, our storage specialists in Toledo will create a customized plan to meet your storage needs. Whether it's furniture, equipment, electronics or any other type of item, our warehouse storage facilities can accommodate it all.
Your satisfaction is our goal and we want to make your moving and storage experience feel as simple and hassle-free as possible. For more information on our warehouse storage system, call Stevens Moving & Storage of Toledo at (419) 210-3933 or fill out our free quote form today.