Warehouse Storage
FIRST 30 DAYS OF STORAGE SERVICE FREE!
Stevens Moving & Storage of Toledo has the household and business storage solutions you are looking for in Toledo, Ohio. Stevens owns a top-tier facility that meets the highest safety, security, and cleanliness standards. Our storage prices are also very competitive. If you are planning a move, our storage facility is an added benefit of working with Stevens Moving & Storage of Toledo.
Regardless of the number of belongings that need to be stored, we have options that will meet any type of requirement. Our trained storage experts will handle your items with the utmost care and consideration, ensuring your belongings remain damage-free. Our facilities are well monitored 24 hours a day, 7 days a week, and every item is properly documented electronically. So whenever you want to pick up your belongings, they will be ready and waiting for you or we can deliver them to any place you specify. Customer satisfaction is our goal, so we want to make your moving and storage experience feel as effortless and stress-free as possible.
Stevens Moving & Storage of Toledo is a full service moving and storage company. Besides offering storage, we offer local, interstate, and international moving services. If you wish to move and need storage, you can benefit by using Stevens Moving & Storage of Toledo as your one stop shop for all your needs. We have been in business since 1969, allowing us to build a reputation as one of the most reliable and trustworthy movers.
Here are some other services we offer:
Short-Term Storage In Toledo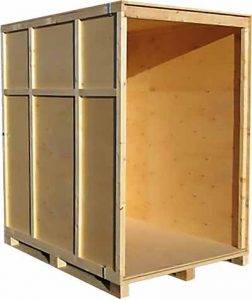 Short-term storage may be useful if you are planning on moving soon. Putting your personal belongings in short-term storage can help make your house look nicer during showings and open houses. This can help make it look more spacious and move-in ready, helping it sell faster. You may have extra furniture when you are setting your new home. Keeping it in storage will allow you to finish whenever it is most convenient for you. Instead of moving to a new home, you may want to upgrade your current one. Don't let your favorite household goods get ruined during a home renovation. Put them in temporary storage at our climate-controlled warehouse. There are many reasons to use short-term storage but no matter what you need, Stevens Moving & Storage of Toledo will happily keep your cherished possessions safe in their high security facility.
Long-Term Storage In Toledo
Long-term storage is useful for storing household items during a long-distance, but temporary, job assignment. Considering you will not need your possessions, they are safest in a storage facility that is indoors and climate-controlled. Long-term storage is also ideal for storing valuables from estates and family homes until they find a permanent place. Keeping your belongings in a climate-controlled storage facility is the best way to make sure they are not damaged. Having 24/7 surveillance ensures that they remain safe from vandals.
Toledo Warehouse Storage
When you are moving and need storage, you want a convenient solution so you can focus on other priorities. Whether you are moving your home or office you want to make sure that your belongings are safe and secure. Maybe you took a long-term job assignment and need to have your possessions stored for a long period of time. Whatever your case may be, you should trust Stevens Moving & Storage of Toledo to care for your items. Our highly skilled staff is knowledgeable and ready to meet your needs. When you are ready for a Toledo storage facility, please feel free to fill out our online estimate form or call one of our friendly customer service representatives.