Long-Distance Movers
Quick Read
Stevens Moving & Storage of Toledo is the full-service, long-distance mover you need, with services like:
Free In-Home or Video Estimates
Packing & Unpacking Services
Long- or Short-Term Storage
Secure, Local Warehouses
When looking for a local moving company near me, consider Stevens Moving & Storage:
Same-Day Moving
Licensed & Insured
Family Owned & Operated
Protective Pads to Wrap Your Belongings
Fill out our free quote form or call us at (419) 729-8871 so we can answer your questions and get you started on your next move.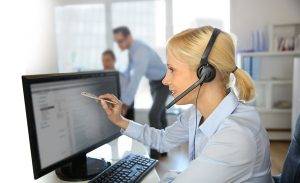 At Stevens Moving & Storage of Toledo, we understand that moving long distances can be difficult. That's why we're here to take the load off you and put it onto one of our trucks! We can handle the heavy lifting while you worry about the important stuff.
When you chose Stevens Moving & Storage for your long-distance move, you can expect top-of-the-line customer service, fair pricing, and attention to detail. Our interstate moving services span the contiguous United States, so wherever you're going, we can take you there.
Since 1969, Stevens Moving & Storage of Toledo have been delivering great results, which is why we have hundreds of satisfied customers.
When you're looking for the best long-distance movers near me, look for Stevens Moving & Storage – we offer the moving services you need. We are one of the highest-rated out of state moving companies in Toledo and Northwest Ohio.
Long Distance Moving Services
Your moving coordinator will be with you every step of the way, making sure that all aspects of your move are taken care of to ensure a safe long distance move.
At Stevens Moving & Storage of Toledo, we offer a host of services that we can tailor to fit your unique interstate move. Long distance moves mean a lot of things to keep track of, so let us help you. Our proven expertise means we will help you to figure out and book the services you need.
Our full portfolio of moving services means we can customize your services, so you get the best moving experience possible. Some of the services we offer are:
Packing and unpacking
Long- and short-term warehouse storage
Apartment moving
Heavy furniture moving
Commercial moving
Gun safe moving
Wine cellar moving
Military moving
Motorcycle shipping and auto transport
…and more! If this list doesn't include exactly what you need, contact us and we will figure out a solution.
Not only do we offer top-of-the-line long-distance residential moving, we also offer commercial and corporate moving! If your Ohio-based business is making an out-of-state relocation, we can provide you with a professional moving experience no matter where you're going, down to the last detail.
At Stevens Moving & Storage, we provide every customer with a state-to-state moving coordinator to handle your interstate move. This relocation specialist will work with you to develop an out of state moving plan to ensure the process is easy and stress-free for you so you can get settled into your new home as soon as possible. We want to expedite your move without sacrificing quality.
Whether your move is personal or professional, we aim to provide the best interstate move for you. At Stevens Moving & Storage of Toledo, we promise fast, safe, and cost-friendly services done right.
Long Distance Moving Process
During any type of move, the list of things to keep track of seems impossibly long. Stevens Moving & Storage of Toledo can help you manage your to-do list to ensure you have everything you need.
We are experts in our field, so we know to provide you with packing services, moving supplies, debris removal, and more.
When preparing for your long-distance move, you will need to ask yourself some questions:
"What do I need to do before my long-distance move?" Before you move, you should take care of some basic housekeeping. Setting up utilities in your new home, canceling utilities in your old home, changing your address and notifying your insurance company, employer and Secretary of State are all things that make moving easier if done beforehand.
"What documents do I need for my long-distance move?" All sensitive documents, like passports, birth certificates and Social Security cards should be kept with you in a folder that is easily accessed and hard to forget so they don't get misplaced during your move.
"How do I choose a long-distance moving company?" You should always move with a company that is fully licensed and insured. A company's reputation is also important. Check reviews and remember that bad reviews don't mean everything – what's important is how the company responded to the review and how they resolved the issue.
"How can I stay organized?" Marking your boxes with what they contain or which room they belong in will help you stay organized and make unpacking much easier. It will also help our movers to keep these boxes together.
Moving Long Distances with Stevens Moving & Storage Company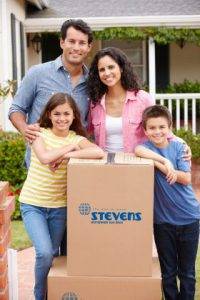 Stevens Moving & Storage of Toledo is here for you during your long-distance move, no matter where your destination may be.
Being family owned and operated, we understand the importance of cost efficiency and safe transport of your most precious items. Our 50 years of expertise and top-of-the-line customer service will make your interstate move easier and less stressful.
For more information about our moving services, call us at (419) 729-8871 or fill out our free quote form.