Moving Company in Oregon, Ohio
If you're moving to Oregon, Ohio soon, hire a trusted moving company in the area to provide you with the best moving services. At Stevens Moving & Storage of Toledo, we are dedicated to making your move to Oregon, Ohio go as planned! We have been providing our moving and storage services to the residents and businesses of Oregon, OH and surrounding areas for over 50 years. Our movers are trained and experienced with Oregon moves, so you can feel confident knowing that your move is in good hands. If you're just moving around the corner, we got your local move covered. If you're moving across state lines, we can take care of your long distance move. Moving overseas? We are happy to help with your international move. Our movers can handle various types of moves, and they have the equipment to keep your valuable items safe during the transfer. Let us help you with your move to Oregon, Ohio, so you can quickly settle in and enjoy life in your new city. Stevens Moving & Storage of Toledo's services include:
Moving to Oregon, Ohio
Oregon—not to be confused with the state—is a beautiful city in Lucas County, Ohio. You might want to purchase a bike before or after moving to Oregon because it's a great place for biking. There are 10 miles of trails from one park to another, and take in the Oregon atmosphere. If you would rather hike, you can do that here, too. Oregon is home to several parks and recreation centers. Pearson Metropark is just one of the parks you can visit in Oregon. Pearson offers many opportunities for playing sports. The 624-acre park includes areas for fishing, sledding, and hiking, plus tennis courts, baseball diamonds, and soccer fields. If you're not a sports person, you can take pictures of the surrounding nature instead. Beautiful flowers grow in the spring time at Pearson Metropark, and a number of bird species call it their home. Right across from Pearson Metropark is the Sundance Kid Drive-In, a 50's style outdoor movie theatre.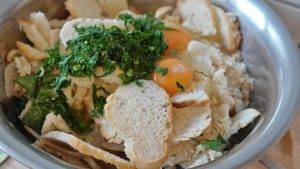 Every year, the city of Oregon hosts the German-American Festival. The popular event brings in over 30,000 visitors annually. Visitors come to drink delicious import beer, listen to German music and try a taste of Germany. Bring your whole family and let your kids participate in the festive activities. With so much to do in the city of Oregon, you'll want to start your new adventure soon!
Oregon Moving and Storage
Oregon, Ohio offers so many exciting adventures you won't want to miss out on because you're too busy moving. You should explore the city as soon as you can! Our movers will take the weight of moving off your shoulders, sparing you the time and effort you would have spent on a DIY move. Let us move your furniture, household items, office supplies, what have you. We take care of your stuff as if it were our own. Our movers know how to use the proper moving equipment to move your items safely without harming them. Plus, you can store some of your belongings with us while you're at it. Oftentimes there are items and furniture that people would rather keep in storage during their move. If that's the case, we can keep them in our storage warehouse, which is climate-controlled so that your commercial or household items stay in great condition. Trust Stevens Moving & Storage to provide you with topnotch moving and storage services during your move to Oregon, Ohio. Call us today, or fill out our online form to get an in-home moving estimate.