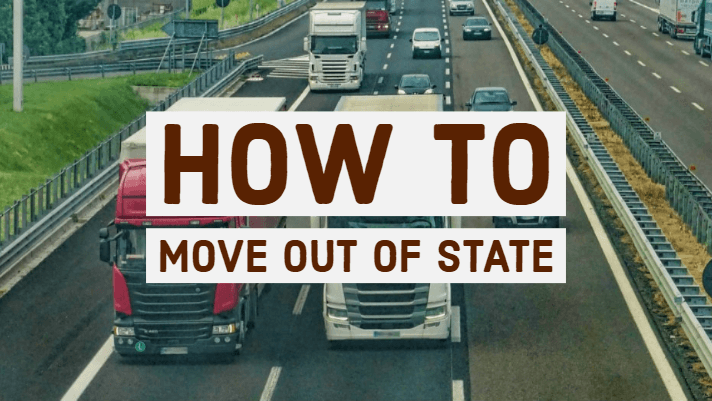 Your Simple Guide On How To Move Out Of State from Toledo, OH
So, you are looking to move out of state? For the most part, moving out of state can be both exciting and a little frightening. Those who have never made a move this big may not be aware of what lies ahead.
What to expect when moving out of state: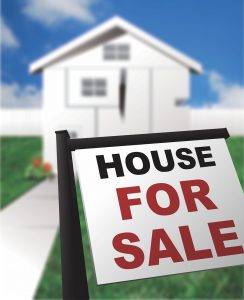 Finding a Home

When moving out of state you can expect to go through the normal home buying process including finding a real estate agent to help sell your current Toledo area home.

Learning About the Area

Life can vary from state to state. It is not wise to move across state lines and start a new life without any knowledge about the area.

Before moving to the state you'll have to take the time to research the overall cost of living, so you are not surprised once you arrive. This goes beyond learning about the culture or where the closest grocery store is to your new home.

Setting A Budget

Moving can be expensive. Depending on your services requested, the amount of furniture you are transporting and the distance you are traveling, you are going to need to set a budget and begin saving money.

After purchasing your home, you are going to need to begin allocating funds for hiring a professional moving company, finding a service that will ship your car and as well finding transportation for yourself.

Finding A Long-Distance Mover

You're going to want to find help for your moving process unless you're planning on doing a DIY move and handling everything on your own.

You're going to have to take the time to research long distance moving companies, read reviews and receive multiple home estimates. Choosing the right mover is an important step with any move.
Preparing For A Move Out Of State
Making the decision to move out of state from Toledo, OH is only half the battle. Before making the journey across state lines you have quite a big long-distance moving checklist to complete. Now that you know what to expect, follow the guide below in preparation before your big day.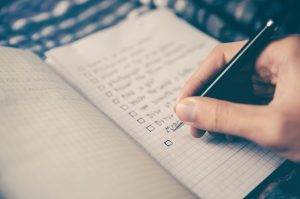 Here is how to move out of state from Toledo, OH like a pro:
1.) Purchase Your New Home
Seal the deal! Have your new home lined up and ready for when you arrive.
This is the first and most important step in any moving process. Unless you plan on living in hotels until you find the right place for you, complete the home buying process.
2.) Hire Your Long-Distance Mover
If you haven't done so already, now is the time to hire a long-distance mover in Toledo that can assist you throughout the moving process.
A full-service long-distance mover is your best bet for finding the professional help you need in completing a move out of state. Long distance moving companies can offer you the additional services you may need to help complete the move.
You are going to want to hire a mover that not only has the best rates within your budget but can offer you full coverage on all your household goods. You will be rest assured knowing that your possessions are covered if any damage is to occur during transportation.
3.) Purge Your Current Home
Over the years of living in your Toledo home, you may have accumulated many items you no longer need or use. Moving presents the perfect opportunity for you to clean out your house of any of these items.
Doing this not only helps with inventorying your items but minimizes the number of things you are going to transport. This, in the end, will save you time during the packing process and will decrease the overall costs for shipping your household goods.
4.) Pack Accordingly for Long Travels
If you pack smart and properly, the moving process won't be as bad as you think. Take the extra time to pack everything the right way.
Wrap and protect important items, organize your packing to correlate with each room and of course LABEL EVERYTHING. It is a good idea to splurge on the best supplies. Find durable moving boxes and the best protective material available.
Spending a little more on moving supplies is a small price to pay in comparison to the price you will have to cover if anything is damaged during the transportation.
5.) Forward Your Mail to Your New Address
Don't forget to switch or forward any mail from your current home to your new address.
Contact the U.S postal service to notify them of your change in address. This also applies to any services that send you statements in the mail including your bank, current utilities, cable, internet, etc.
6.) Cancel All Current Services
When moving out of state from Toledo, you're going to have to switch to the services provided in your new hometown.
Avoid being hit with charges from the services you have at your current home. Before moving out, be sure to cancel your internet/cable provider, utilities, etc.
7.) Save Your Moving Receipts
It is nice to have a paper trail on the overall cost of your move.
If you decluttered your home prior to your move, having receipts of all your donations can be used as write-offs on your tax returns.
Also, if you're moving out of state for career reasons, having your moving receipts can be used as write-offs on your taxes or can help with the reimbursement process if your company is paying for your relocation.
8.) Tie Up Loose Ends
One of the hardest parts of moving out of state is saying goodbye.
Don't forget to spend a few last moments with the friends and family who have been a part of your life during your time in Toledo.
Consider having one last dinner together or throwing a going away party to celebrate all the good times you have had. Leave Toledo knowing you have friends and family that will always be there for you.
What Is It Like Moving Out Of State?
There is no definitive answer for what it is like moving out of state. You can experience a variety of mixed emotions throughout the entire process, so it is best to be prepared.
Whether you're moving out of state alone or with your family, your experience can all depend on how well you're prepared for the choices you make during the moving process.
Now you're ready to begin your move out of state from Toledo, OH!