Affordable Local Movers Serving Sylvania, Ohio
Affordable Local Movers Serving Sylvania, Ohio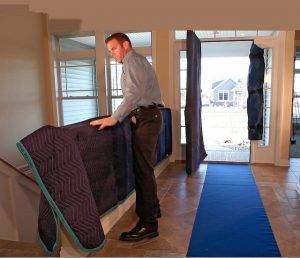 The best part of shopping for the best local movers near me is stumbling across a great fit. You're probably looking for experience, Sylvania movers that you can trust, great customer service and a record of satisfied customers. When you contact Stevens Moving & Storage of Toledo, you'll find a record of great reviews and satisfied customers. Our Sylvania local moving specialists are also dedicated to the details, whether that means helping you discover the right services for you to communicating with you through your move.
When you're shopping for your next Sylvania move, Stevens Moving & Storage of Toledo is here to answer your questions and provide you a free moving quote.
Sylvania Local Moving Services
We offer a range of services, from warehouse storage to moving furniture in Sylvania. Here is just a selection of the local moving services we offer in Sylvania:
Local Furniture Movers
Secure Warehouse Storage
Sylvania In-Home Movers
Free Local Moving Quotes
Small Load Local Movers
Local Moving Coordinator
Whether you need a pool table moved to another floor or you're moving to a new home in the Sylvania area, our Sylvania local movers will help you plan your move and make sure your belongings arrive safely on moving day.
Local Warehouse Storage Near Sylvania
Our storage facilities are also located conveniently near Sylvania, off of Highway 24 in Toledo, so when you need your goods delivered to your new home, it's only a short distance away! Just contact our local movers to schedule the delivery of your household goods.
Local Apartment Movers Sylvania
Moving in or out of apartments is a particularly complicated undertaking. Hiring experienced professionals will make your life easier. Our Sylvania local moving team is equipped with the special equipment and experience needed to navigate stairs, narrow hallways and limited parking. With our team, you won't have to worry about damage to your apartment. Our professional Sylvania local movers take special precautions to protect your home, so rest-assured, whether you're just moving in or you're counting on your security deposit coming back to you after moving out.
Free Local Moving Quotes in Sylvania
If you are planning to move in Sylvania, call the professionals at Stevens Moving & Storage of Toledo. We're located nearby:
64 North Fearing Blvd
Toledo, OH 43607
Our local movers know the Sylvania area, and we know what it takes to give you the best customer service in the industry. Just call (844) 913-2629 or fill out the form on this page for a free Sylvania local moving quote.