FF&E Moving Services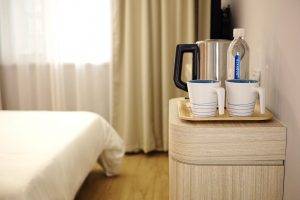 If you're opening a business, providing hospitality services, updating an existing property, or making a corporate relocation in the Toledo area, then call Stevens Moving & Storage of Toledo. Specialized moving involves sensitive products and assets that need the attention of industry experts with more than 45 years of experience. Moving large and fragile furniture, fixtures, and equipment requires the assistance of professional movers who are highly trained and have access to the right equipment. We can provide asset management services for a successful specialty move. When you have to get your business up and running again, we make it a top priority to get your furniture, fixtures and equipment relocated securely and help put your mind at ease.
FF&E Movers in Toledo
Every specialty move and office relocation is different, that's why we provide a personalized moving coordinator to assist with each specialty move. Our FF&E moving specialists will create a customized moving plan to help you every step of the way. Stevens will provide you with the customer service and guidance needed to fit your Toledo FF&E moving needs. Whatever your moving needs may be, the moving specialists at our moving company will work tirelessly to provide you with a stress-free moving experience. You can have peace of mind knowing that all your furniture, fixtures, and equipment are in safe hands. It's important to us to handle every project effectively, with minimal downtime for you and your business. To help you keep track of your move, we even offer inventory reports that are easily accessible online 24/7. No matter what size job, our customized FF&E moving services are the perfect solution for your specialty moving needs.
We cater to all industries as a one-stop-shop for managing your furniture, fixtures, and equipment through the very end. Our affordable moving and storage services will surely meet your needs whether you are moving a small business, restaurant, hospital, arena or institution. Our professional Toledo movers will take every precaution to protect the condition of your inventory when taking fixtures down, packing and moving equipment, installing and mounting, disassembling, and everything in between.
Custom Toledo FF&E Move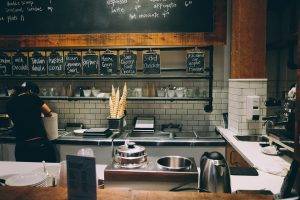 We can also assist with the liquidation of existing furnishings through direct transportation to non-profit organizations and buyers of used furnishings. We are also part of a nationwide network of expert movers who can assist with long or short-term moving services.
Having the best moving company on your side makes managing your FF&E move easier, by giving personalized services and catering directly to the small details that make each move unique. So, whatever your FF&E moving needs may be, call us.
From little boutiques to large convention centers, we are the perfect mover to help with your specialized or commercial move in Toledo. It is our mission to make the moving process stress-free for you by handling and managing your furniture, fixtures, and equipment down to the very last detail. Choose to move with us, a company that performs 1,500 moves per year, and have certainty knowing that your sensitive products, hardware, and equipment are in the very best hands, reducing the risk of loss and damage through every phase of the relocation. Our knowledgeable moving coordinators are standing by to get started meeting your specialty moving needs. If you are in the Toledo area, call Stevens Moving & Storage of Toledo today or complete our online form to get a free moving quote!