Toledo Hospital Movers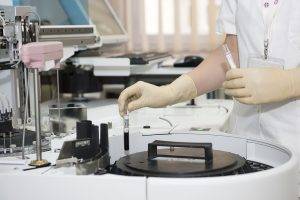 Whenever you're planning a move, it can seem like a large undertaking. This is especially true for healthcare care providers, who have many things to consider when moving a hospital. Planning and coordination are very important in such a move, so it is of the utmost importance to hire a moving company that has years of experience with healthcare moves. If you need to relocate hospital or health care equipment, Stevens Moving & Storage of Toledo is the right mover for you. With over 45 years of moving experience, we understand the logistics of hospital moves. Our medical care moving team has experience moving medical records, labs, and medical equipment with special care and attention to detail. We are ready and able to provide our services for any type of healthcare institution including medical offices and clinics, hospitals, nursing homes, laboratories, and more. We have used our expertise to develop tried and true hospital moving methods that lower the risk of damage and minimize downtime for hospital staff and patients.
Medical Asset Management in Toledo
We understand the level of care and attention to detail it takes to complete a health care relocation. That's why we use the best available technology and equipment to ensure safe and secure transportation and placement. We assign personalized moving coordinators to each medical facility or hospital move to ensure that you are always up-to-date on details of your health care move. We believe that communication is key and your moving coordinator will stay in constant contact with you throughout the moving process. You can rest assured knowing that your assets are in safe hands. The crew of knowledgeable professionals in our Toledo moving company are well versed in HIPAA regulations as it pertains to the confidentiality involved in working with medical staff, patients, and visitors during a health care move. From our extensive experience with transporting sensitive equipment, we know our professional moving crews will provide you and your staff with a stress-free moving experience.
Trusted Toledo Healthcare and Hospital Movers
We have unmatched expertise when it comes to the sensitive and oftentimes critical relocation of all health care facilities, including urgent care facilities, hospitals, laboratories and research facilities. Our well-trained moving crews know the techniques for the appropriate packing services, handling, transportation of sensitive medical equipment.
Whether you need to relocate a small doctor's office or a large hospital containing hundreds of beds, Stevens Moving & Storage of Toledo has the equipment and personnel to get the job done right. We offer e-recycling service and there is no size of move we cannot handle. Our professional health care moving coordinators will personalize the move based on your facility's unique requirements. Our full-service moves offer medical providers careful handling, transporting, and installing of medical equipment, furniture and supplies while ensuring they are damage-free and delivered on time and on budget.