Toledo Area Library Movers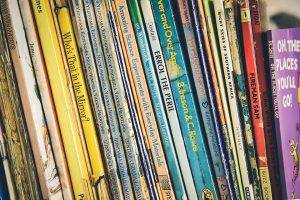 As a leader in the moving and storage industry, we have more than 45 years of experience in all types of moves. We specialize in local moving, long distance moving, commercial and specialty moves of all kinds. In our years of experience, we have completed several types of specialty moves, including library moves. We have developed numerous techniques to help provide successful library moving and book collection services. Library relocations require extensive attention to detail and the utmost care, planning and organization. Our team of professional library moving experts are the perfect choice for library moves of all sizes. We will create a customized moving plan tailored to your specific library moving and storage needs. At Stevens Moving & Storage of Toledo, we've planned and coordinated moves for numerous university and municipal libraries, so you know you'll be in good hands when you choose us for your Toledo library relocation.
Whether you're moving locally, long distance or internationally, you can count on our experienced staff to provide you with a smooth, stress-free library move. Our moving company has seen and moved it all from small, medium and large public libraries, to archives, rare books and government docs, to collections from both public and educational facilities. Choosing us as your library moving company guarantees the success of any library move or collection project.
Library Moving Equipment
Stevens utilizes the most efficient technology and state-of-the art tools to make your library move efficient and easy for you and your staff. We can move your library with little downtime and we also offer packing services too. Depending on the nature of your move, you may even be able to remain free from obligations.
Toledo Library Moving
Successfully relocating a library, whether across town, across campus or across the country, is no easy feat. Library moving means taking matters of book collections, coding systems, shelving units, computers, and furniture into consideration when planning the steps of your move. Our library moving coordinators will assist with planning each part of your move and making sure you're kept up to date through every step of the moving process.
Trusted Library Movers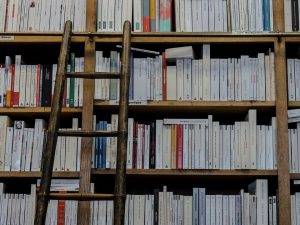 We have the expertise needed to make library moving easy. From our tools and equipment to our experienced moving crews, we have what it takes to ensure your library move is efficient and effective. We use air-ride, lift-gate vehicles, shelving transporters and library dollies to keep any heavy library equipment and furniture safe and damage-free. If you are planning a library relocation to or from Toledo, Stevens Moving & Storage of Toledo is a moving and storage company you can trust for the job. We're a leading Toledo moving company with a nationwide network of agents and years of experience to help us get the job done right. If you have any questions about how we can assist with your library move, contact us or fill out our online form for a free library moving quote.