Comprehensive Project Management Services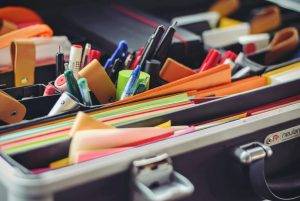 No matter the size of your move, corporate or office relocations require precise planning, careful coordination and attention to detail. Having a project manager is essential because it can ensure that you and your business have a stress-free move. A project manager provides you with a single point of contact, so you can feel confident knowing they will work side-by-side with you through every step of your move.
Stevens Moving & Storage of Toledo offers top-of-the-line moving and project management services with an emphasis on professionalism and exceptional customer service. We will help you manage the details of your move from start to finish with experience moving whole floors of office buildings, library moving, educational facilities as well as healthcare environments. Whether it's new construction, property renovation, a Toledo hospital move, office relocation or any other commercial moving task, we have the knowledge and tools to provide effective project management services. Regardless of the size of the project, we maintain partnerships with certified contractors representing all the trades necessary to get your job done.
Stevens Moving & Storage of Toledo project management services include:
Move planning/coordination
Vendor identification and management
Post-move services
Pre and post-move punch lists
Auditing of invoices
These are coordinated effortlessly by our Toledo area commercial moving project managers. Whether you are moving five employees or 500, or relocating across the hallway or to another state, our commercial services team has the knowledge and resources to finish the project on budget and on time.
A project manager can make a huge difference in your office move or corporate relocation by providing you with a single, reliable source for finding solutions to your moving concerns. Our project managers work on-site to help you plan for and implement a synchronized business move. Remember, no two moves are ever the same so it's important to have experts you can trust. Stevens Moving & Storage of Toledo project managers are trained to anticipate your every need and ensure you have a great moving experience.
Project Management Resources
At our moving company, we can provide you with unmatched services using tools and resources that come from over 45 years of experience in the moving and storage industry. We're confident that our unique combination of extensive experience and state-of-the-art equipment set us apart from the rest. We treat every move as if it were our own, treating your belongings with the utmost care and paying great attention to detail. We are diligent about providing our customers with reliable resources that will ensure a successful move every time including:
Highly-trained staff of professional movers
Complete range of high-quality moving and packing supplies
Routinely inspected trucks and vans in excellent working condition
Furniture, fixtures and equipment moving
Asset management
When preparing for a corporate relocation or office move, you need the help of professional movers. With more than 45 years of experience, there's no other moving and storage company in Toledo as trustworthy as we are. With our full suite of project management services, your business relocation is sure to be completed in a timely and efficient manner with little downtime. For more information regarding our full-service project management, contact us to speak with a representative or fill out our online form for a free quote.